I got a random text from "Aunty Kwong" one day that said "Eh, what about Aki no No?"
From those 4 words alone, I knew exactly what he, er "she" was talking about. One, that the "Aki-no-No" referred to that cute little "hole-in-the-wall" restaurant I always see driving along South King Street, and two, that he wanted us to cover it for our next Lawaia food piece.
"Shoots!" was my reply and it was set.
The exterior of Aki-no-No is quite unassuming. It looks more like a corner bar than a full-fledged Japanese restaurant.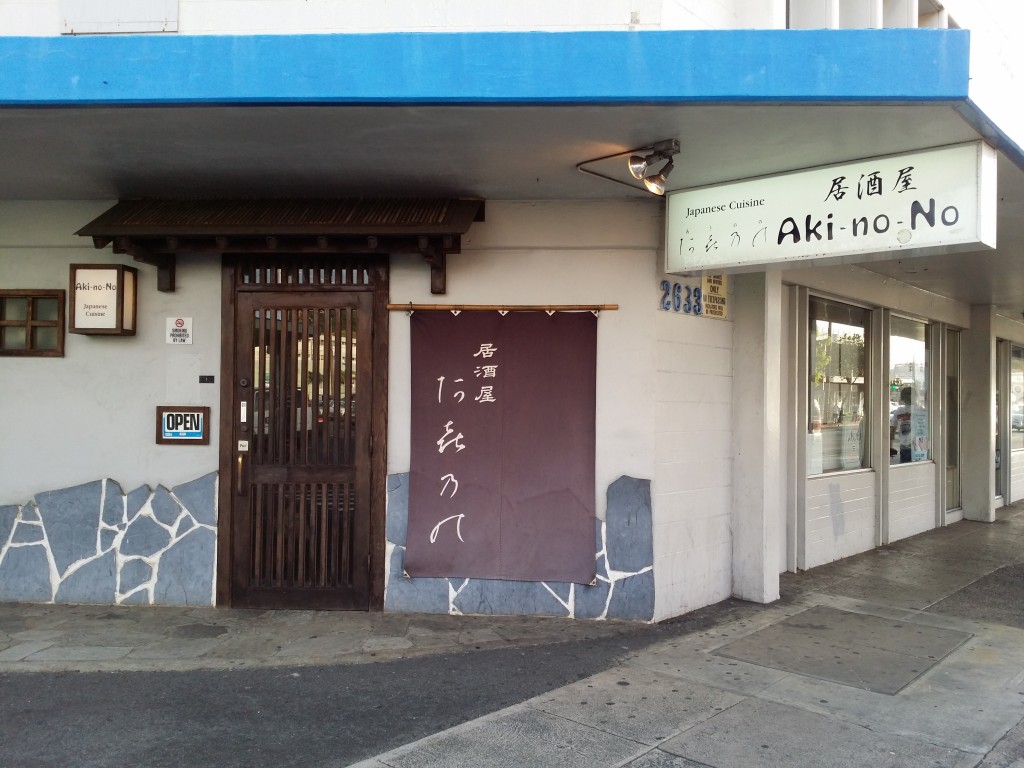 Take one step inside however, and you'll quickly realize that it is indeed a full-fledged restaurant, complete with a kitchen, sushi bar, and seating for about 60.
Besides the ono kine grindz, which we'll get to in a second, Aki-no-No has an interesting backstory.
Owners Saiaki ("Aki") & Lisa Ito are a husband and wife duo who came to Hawaii some 20 years ago from L.A., by way of Japan. They originally ran a cute little bento/plate lunch-ish kind of place in downtown called Ito Chan Sushi for 11 years before opening and successfully operating Aki-no-No for the last 9.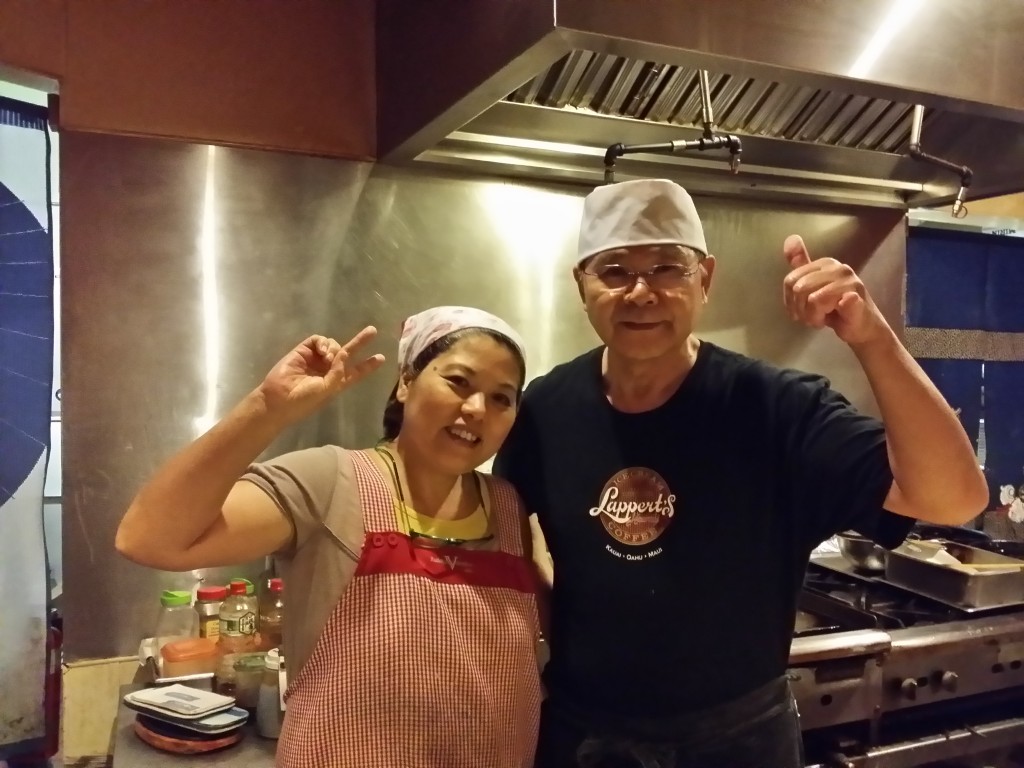 They are also the proud parents of Yuna Ito, a 2001 McKinley grad and legitimate J-POP superstar in Japan. The walls of Aki-no-No's interior are in fact covered with glamour photos and posters of their famous daughter.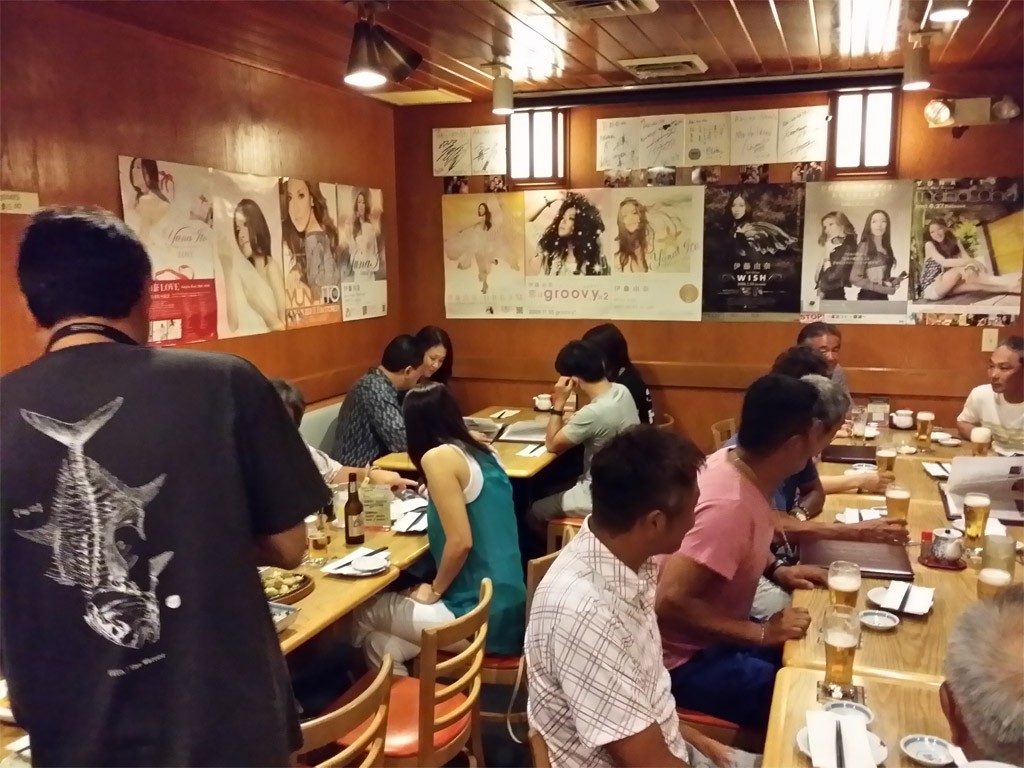 Excited, I got to the restaurant a tad early, so I took the opportunity to chat with Lisa-san before the rest of the gang (and crowd) arrived. Aside from asking her about the origin of the restaurant name (which actually came from a Japanese poem) and how her singing pipes were (which she boasted were quite good), I asked about their establishment's food and philosophies.
"We try to use as many local ingredients in our dishes as possible. From our Moi to our baby bok choy to the Kahuku Shrimp in our Ebi Karaage."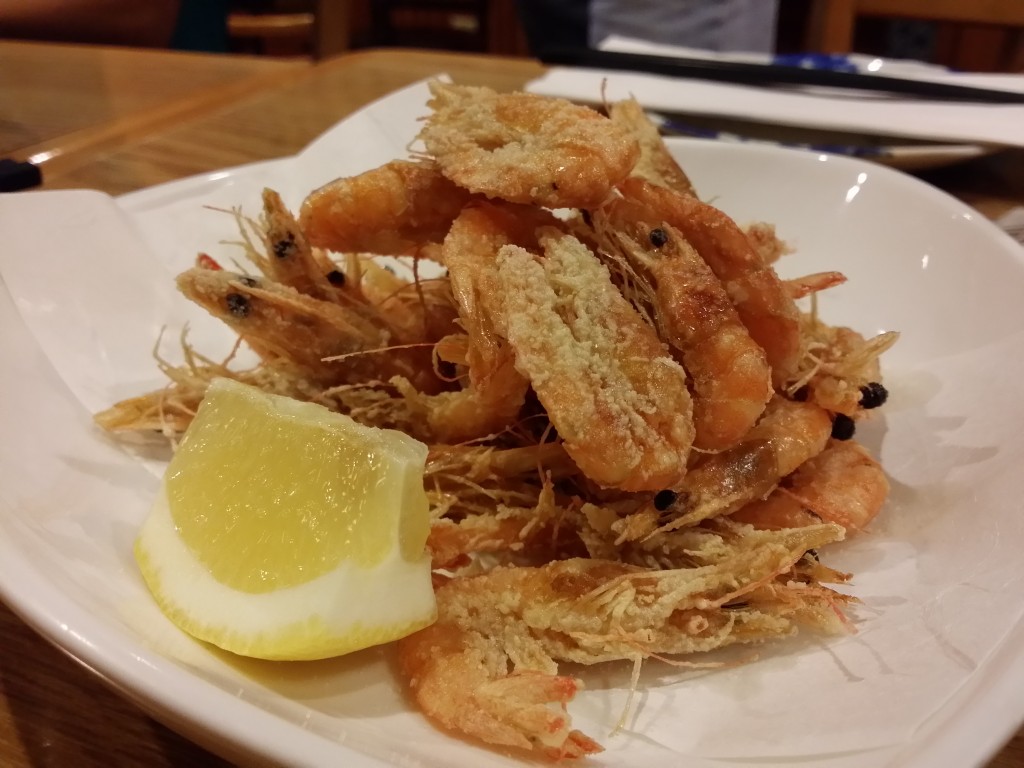 Their Ahi Belly (Toro) Steak is one of their most popular dishes and one taste is all you need to understand why. Soft and buttery with a hit of shoyu, da buggah just melts in your mouth. It's so good that even local longline captains and Japanese fishermen frequent the restaurant just to have it. A true testament to the quality and addictiveness of the dish.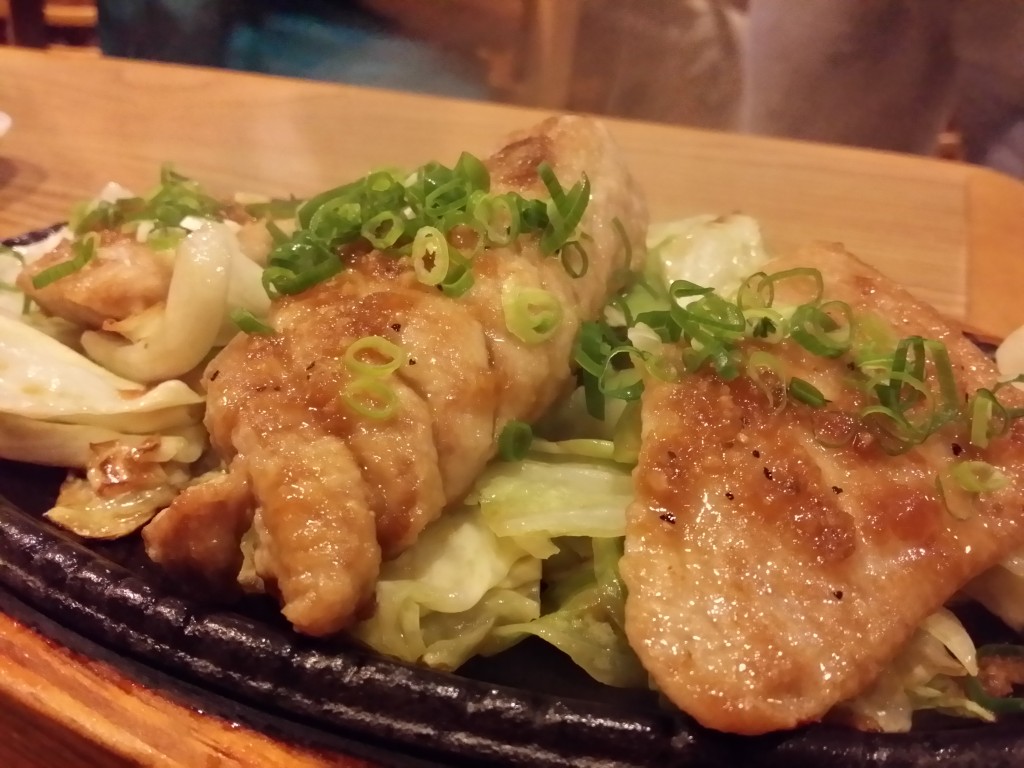 Their Hamburger Steak is also a favorite here. Here's a shot of that dish, along with all of the other good eats we enjoyed that night.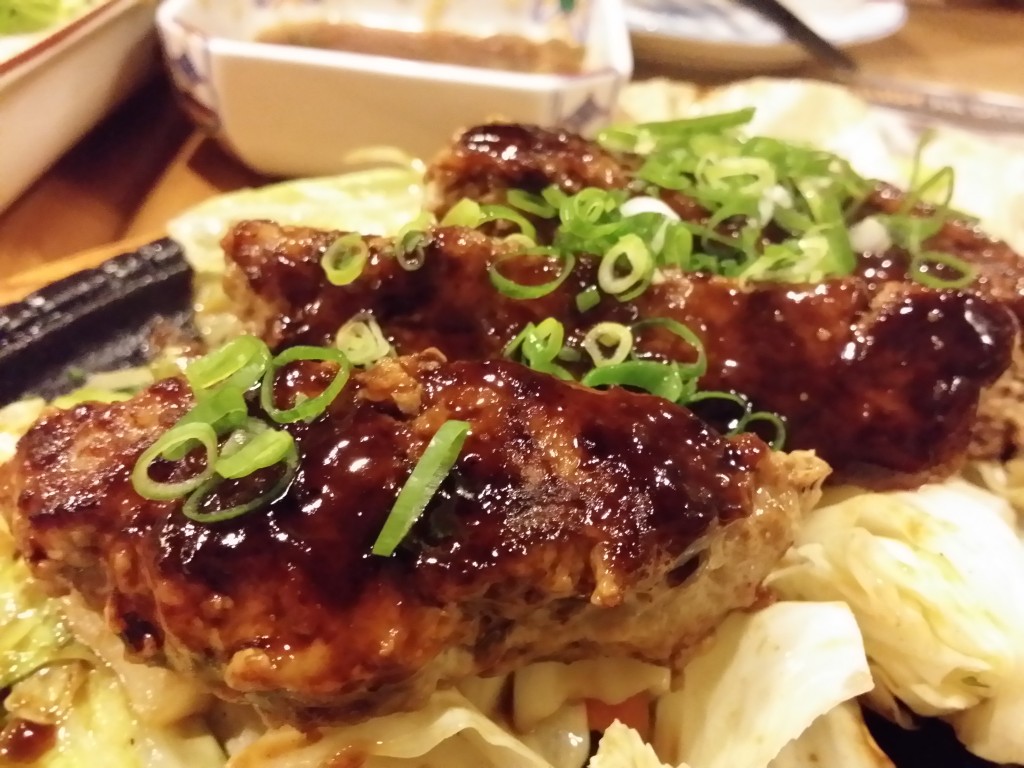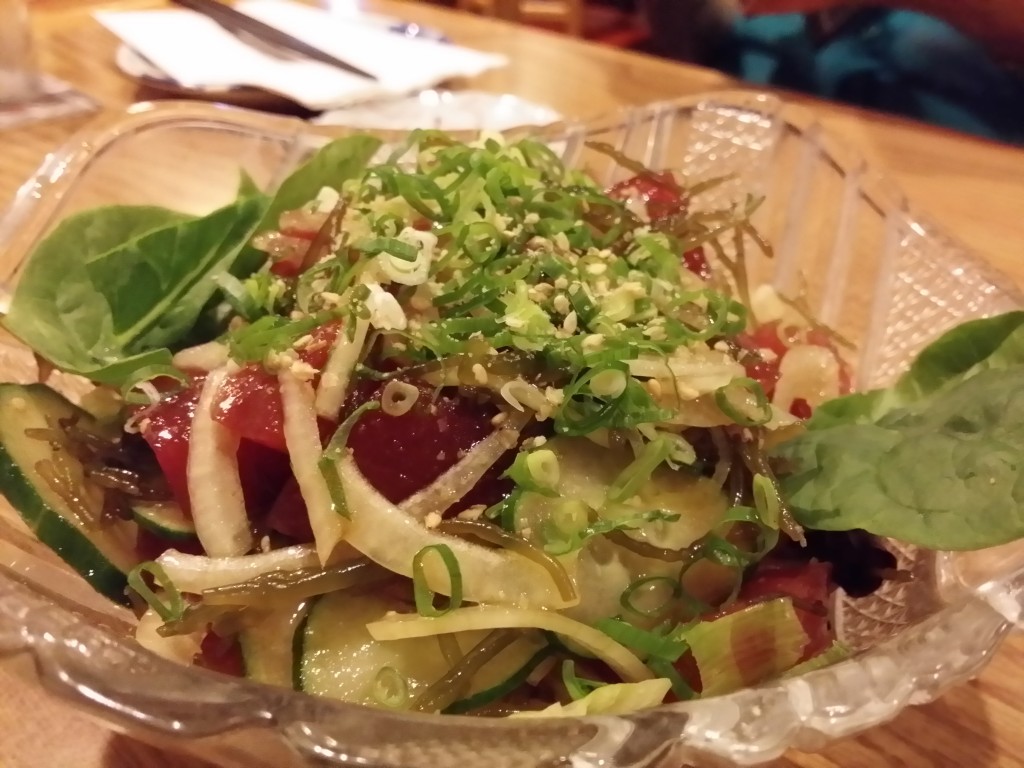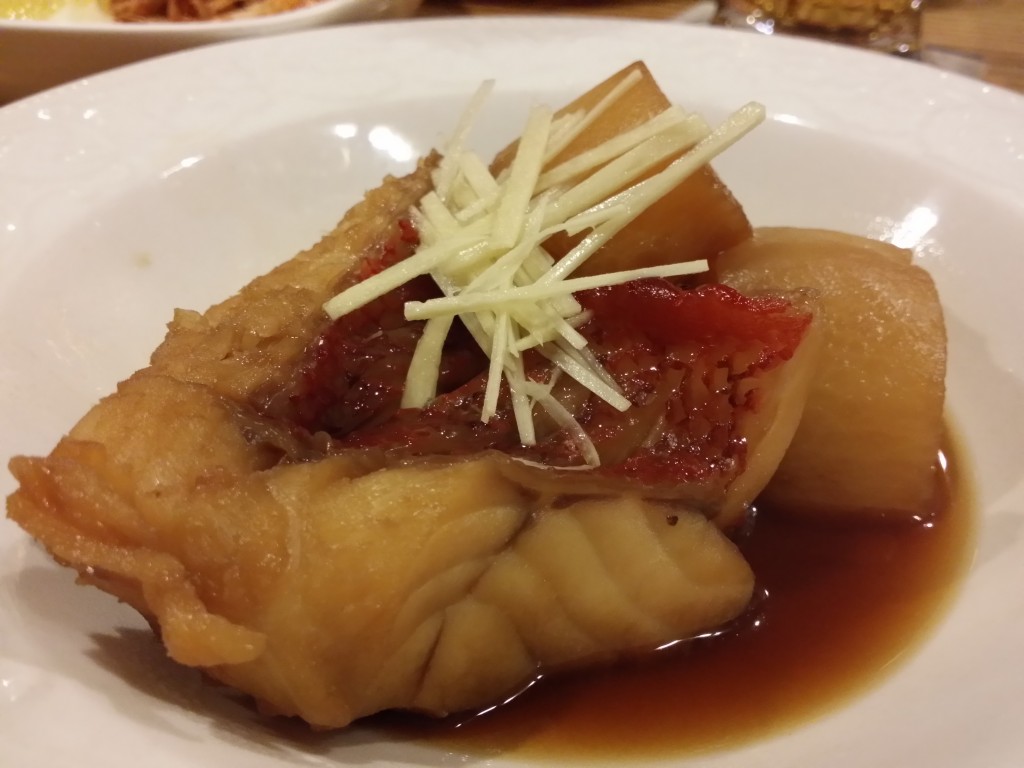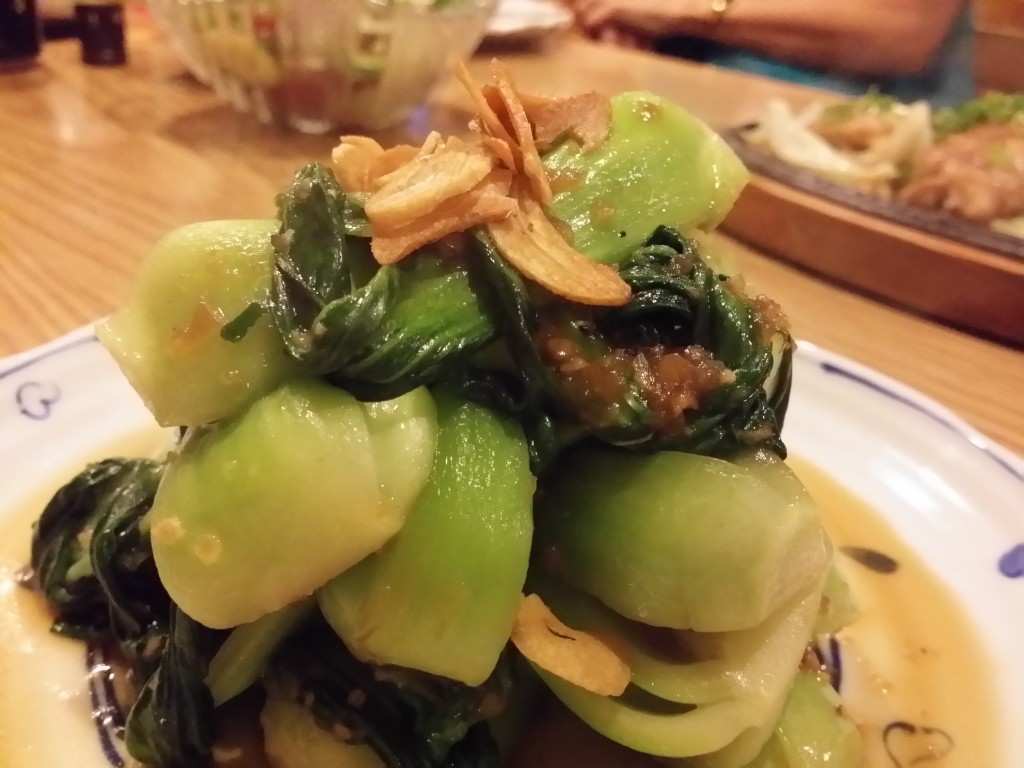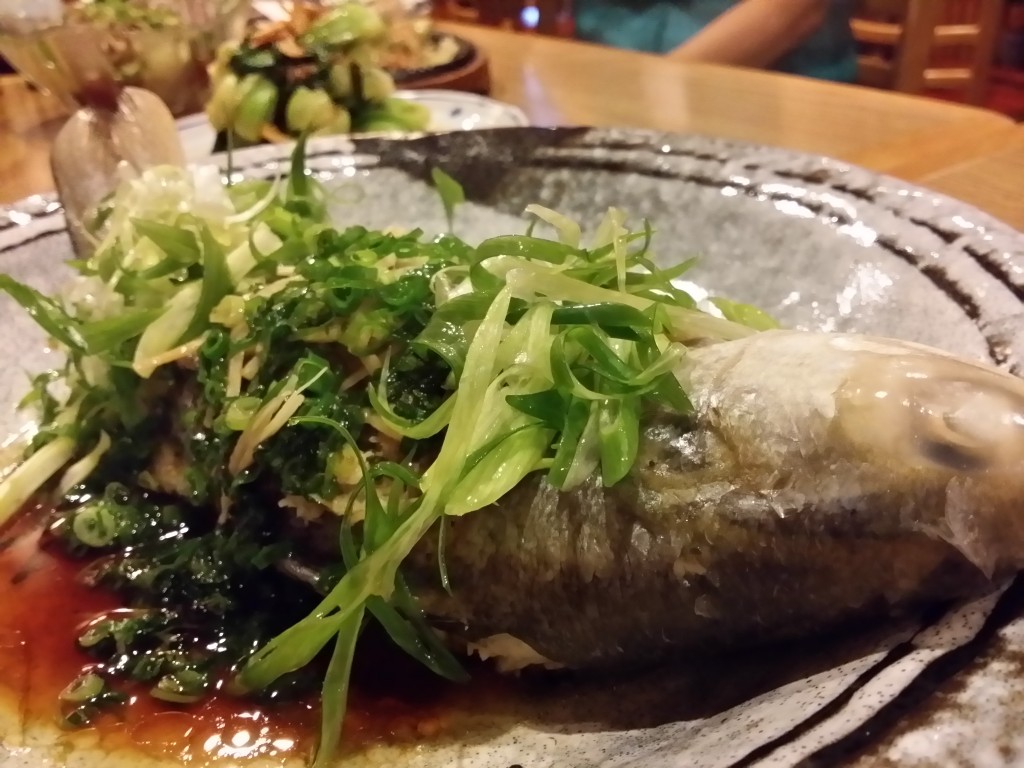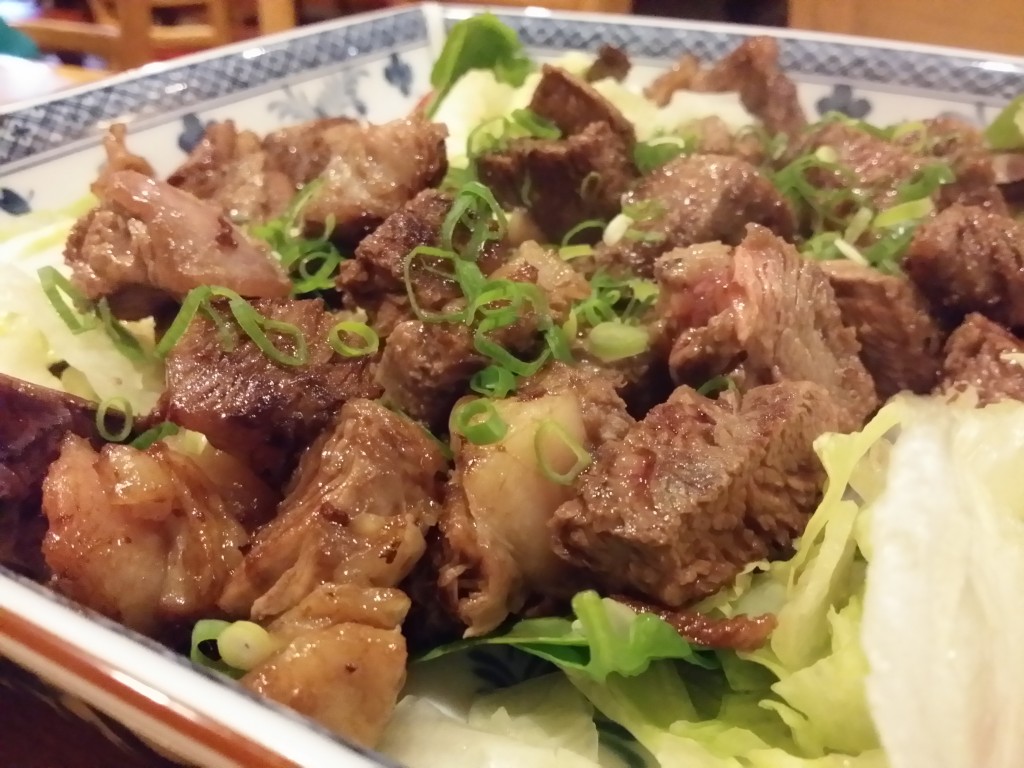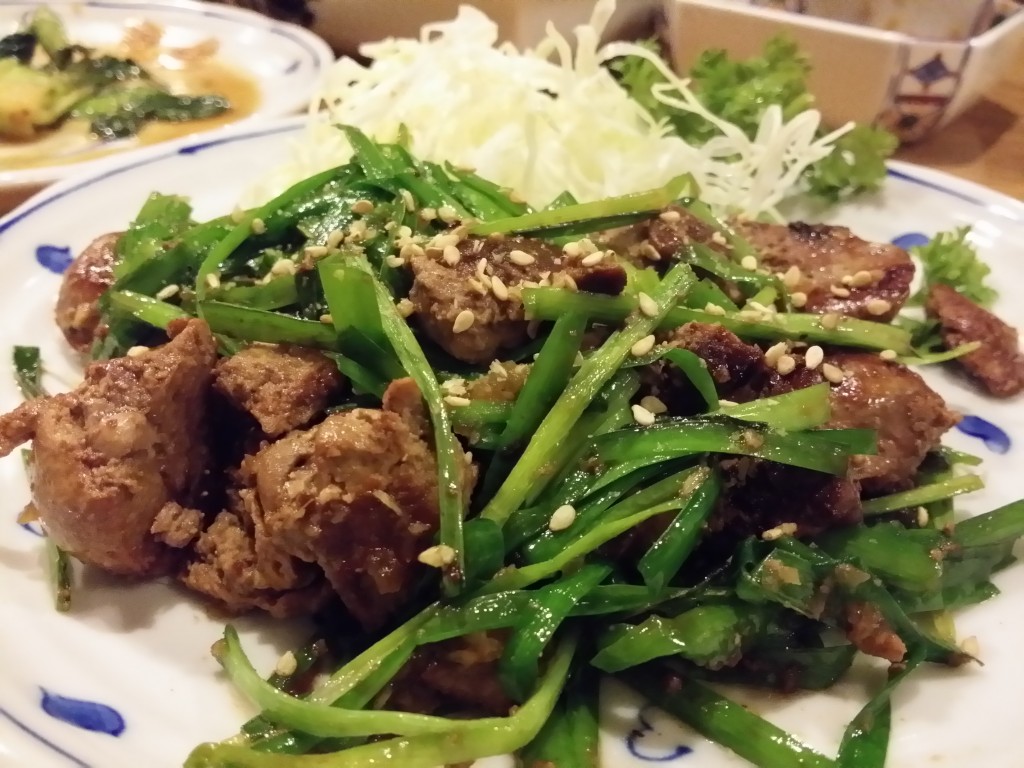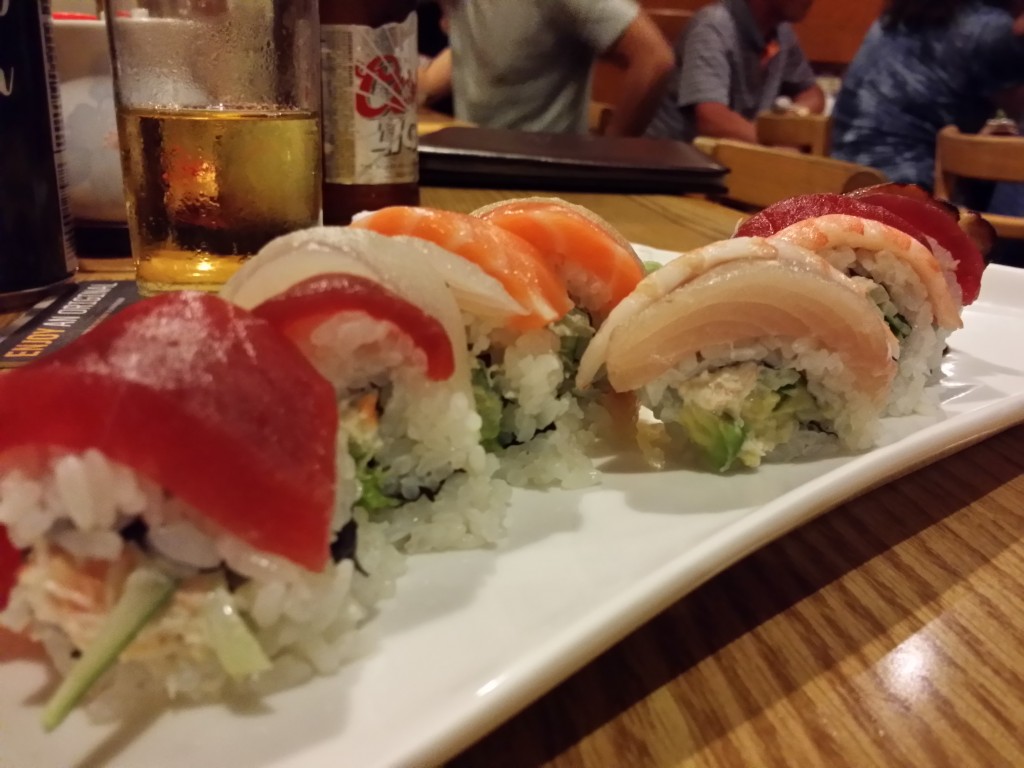 Yuna Ito's last album was entitled "Love" and that pretty much sums up how we felt about the food that night. From the Toro Steak to the Hamburger Steak and everything in between, it was a wonderful dining experience and we can't wait to go back again.
We'll just wait for the next random text from Aunty Kwong…
(Previously published in Lawai`a Magazine)
Aki-no-No
2633 S King St, Unit 1
Honolulu, HI 96826
(808) 947-1001
Tue-Sun 5pm-2am