Being surrounded by the beautiful, Pacific blue waters, we are fortunate to have access to the freshest seafood from some of Hawaii's top purveyors. One such place is the newly opened Maguro Brothers in Chinatown's Kekaulike Market.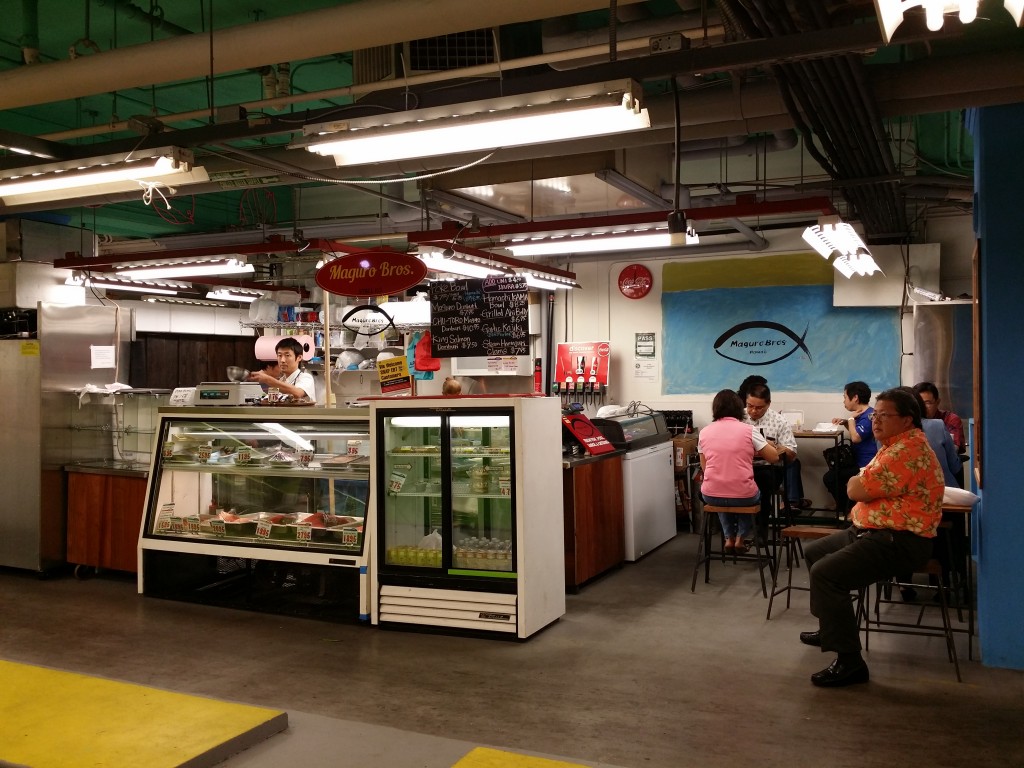 What began as Sakura Restaurant first at the Olomana Golf Club, and then as a standalone restaurant in Kaimuki off Waialae Avenue, Maguro Brothers has quickly become the buzz of downtown Honolulu since opening its doors in September of 2014. The brainchild of brothers Junichiro and Ryojiro Tsuchiya, Maguro Brothers is a cross between a hole-in-the-wall eatery and a mini fish market much like you'd see at Tsukiji's world famous fish market in Japan.
"I want to try something new," says Junichiro as his face lights up. "Outside Tsukiji Market, there are always (little eateries) with fish of the day, cut sashimi, cut donburi… I want to do that."
Junichiro is no stranger to fish markets. Growing up in Japan, he worked at Tsukiji Fish Market in his 20s for about 10 years so he understands the value of providing the freshest fish possible. Which is why he and his brother chose to open in Chinatown, due to its proximity to Pier 38, the United Fishing Agency fish auction.
"It's easy to go back to the auction. Only 3 minutes. If short (on) fish, I can bring one fish down and (go) back. I don't worry."
Combine Junichiro's expertise on selecting fish with the culinary mastery of brother Ryojiro, and you got something special. Here's a look at some of the dishes we tried…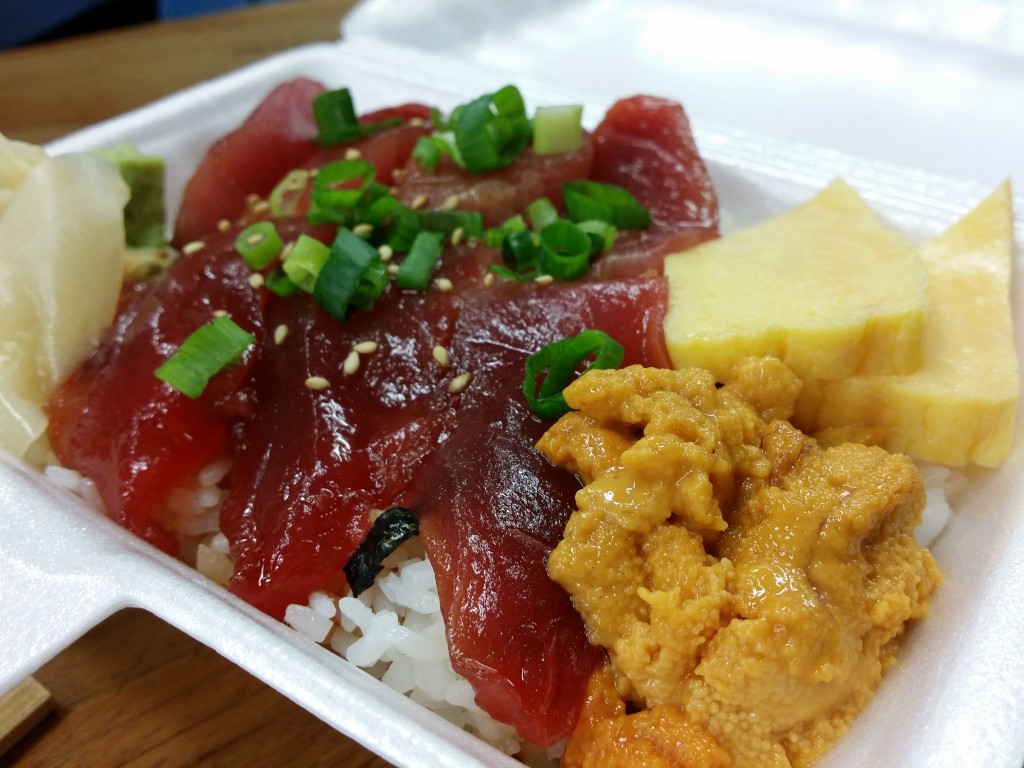 Their sashimi donburis are some of their most popular dishes. They even make their own sushi rice in house.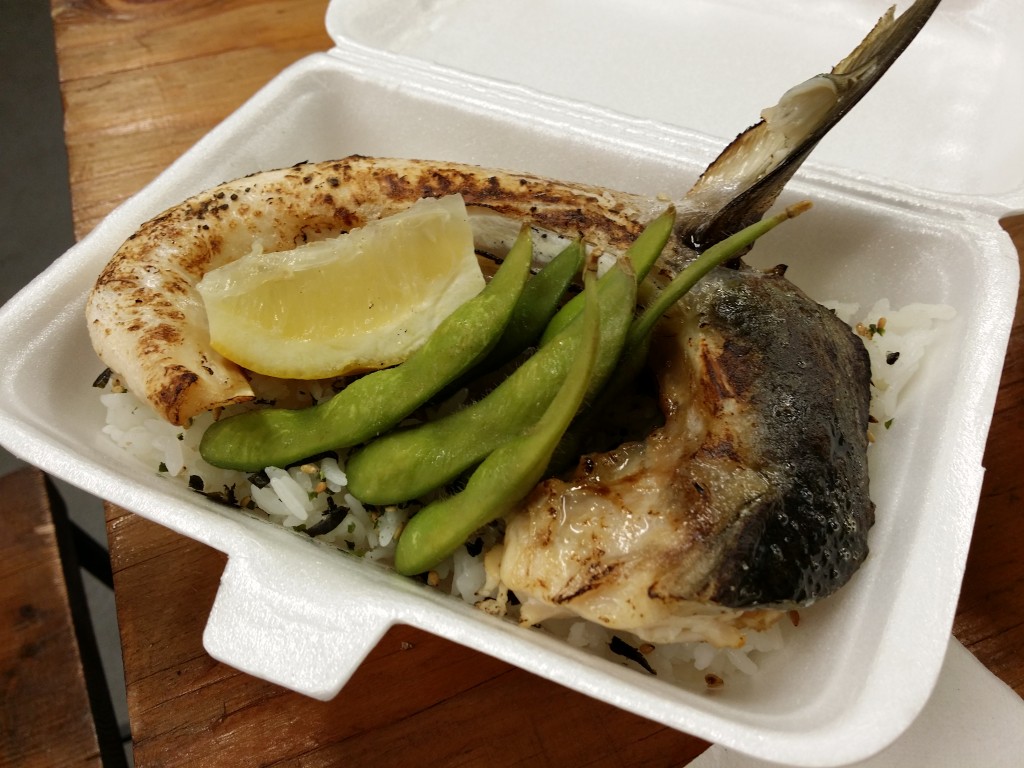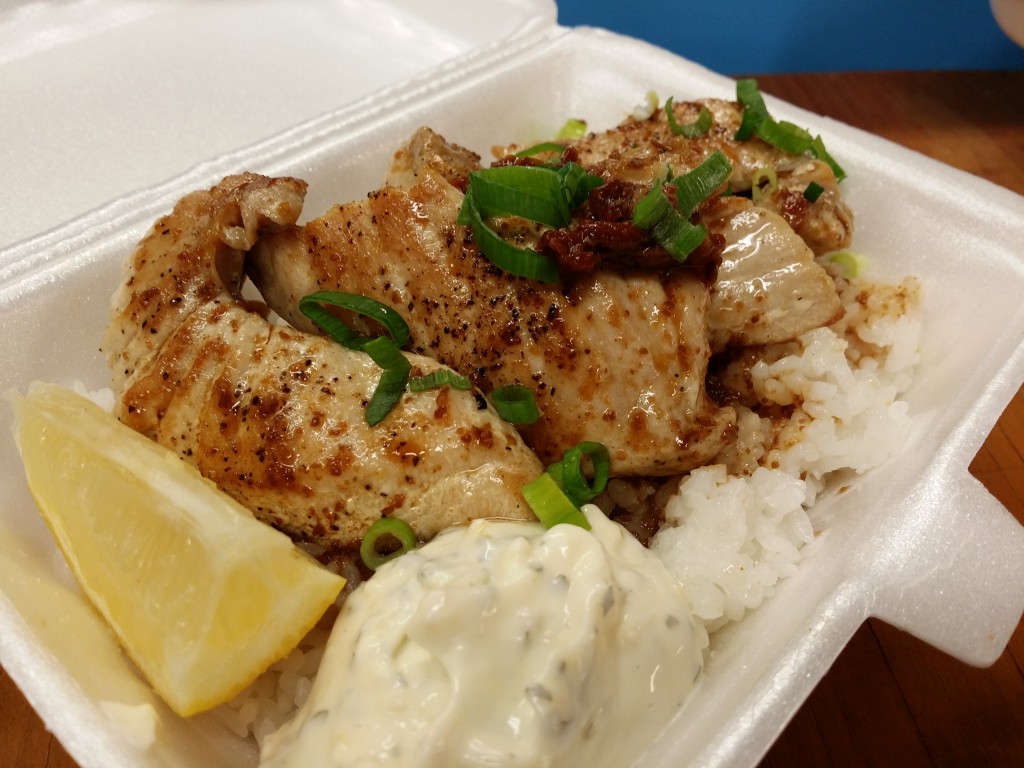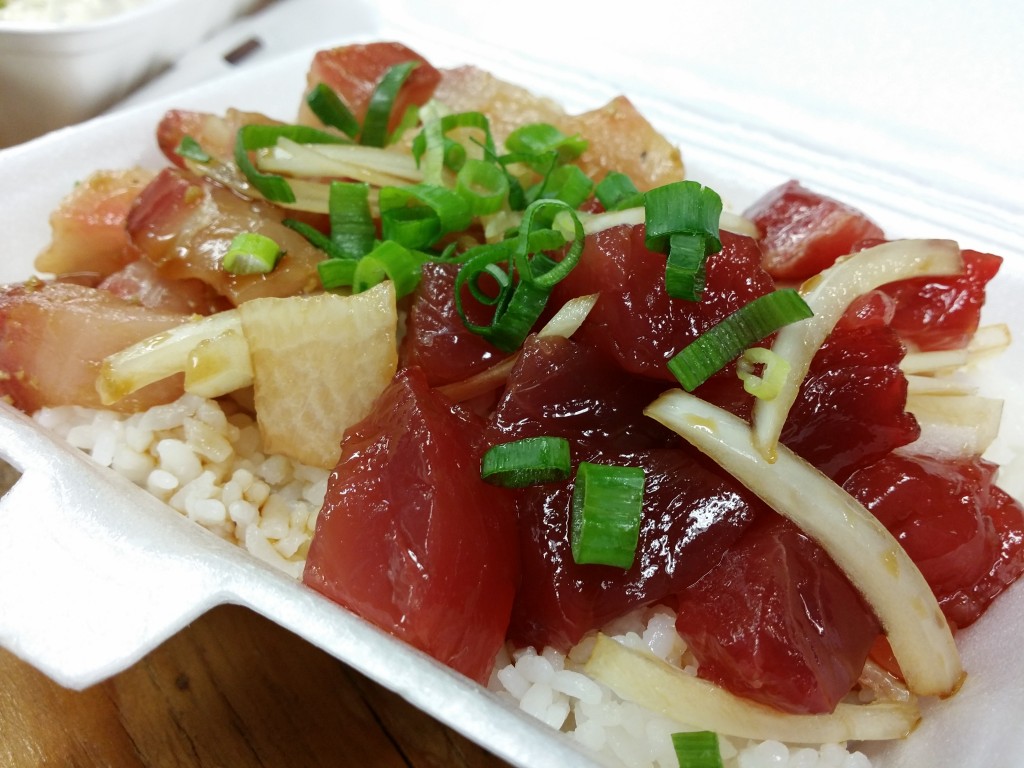 We went on the early side so we were able to get our order in and grab a seat fairly quickly. It wasn't long though, until the lunch rush bombarded the brothers, forming a line wrapping around the counter.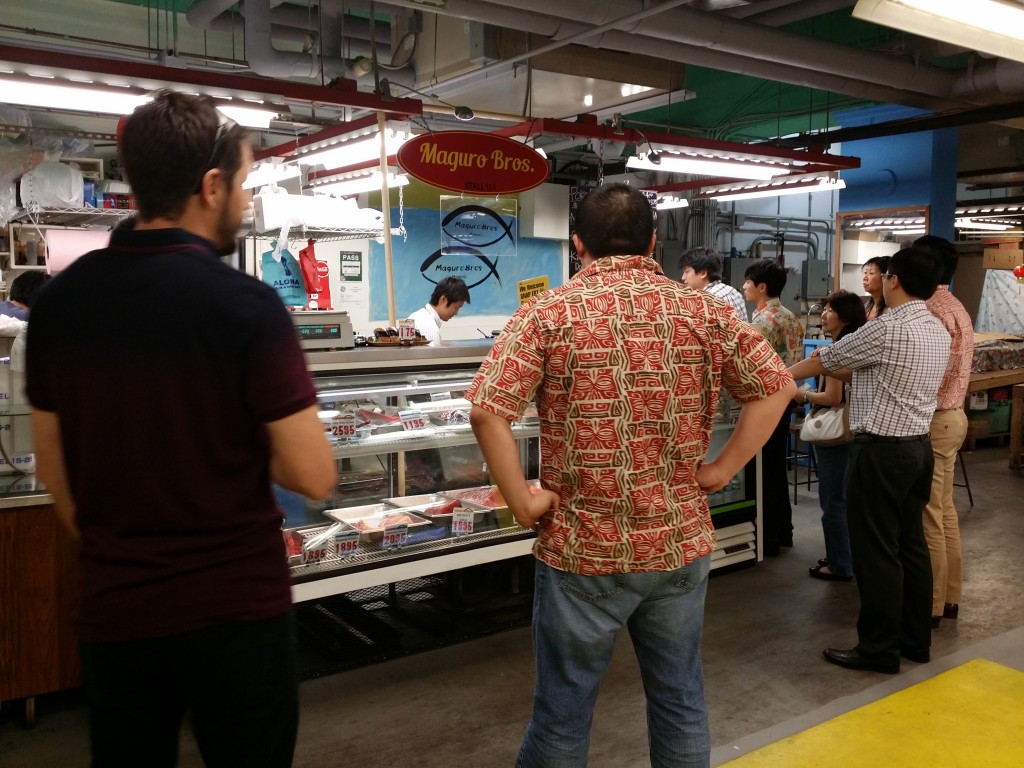 Expect to see this type of crowd on the regular, as word continues to grow about the Tsuchiya brothers' newest adventure. A place where the fish is so fresh it tastes like it was caught just 3 minutes away.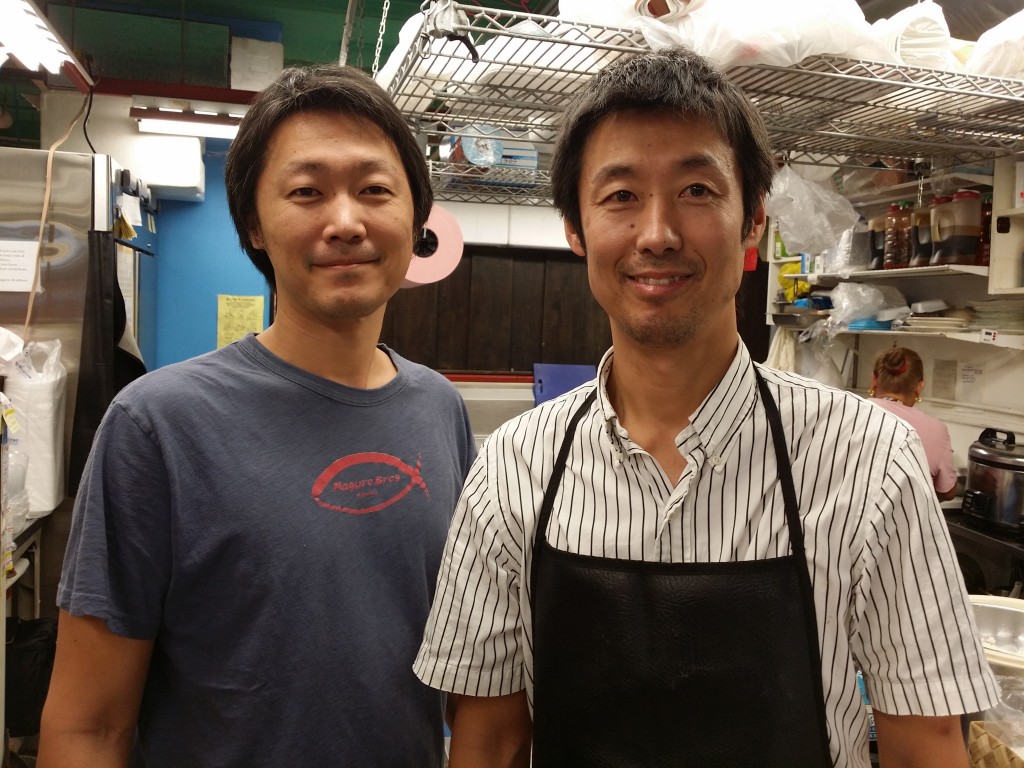 My complete interview with Junichiro Tsuchiya of Maguro Brothers:
(Previously published in Lawai`a Magazine)
Maguro Brothers
Kekaulike Market, Chinatown
1039 Kekaulike St, Ste 113
Honolulu, HI 96817
(808) 259-7100
Mon-Sat: 7am-3:30pm
Sun: 7am-3pm