During the last few months, our pursuit of finding the state's meanest poke has taken us to some serious hole in the walls. This one may just be the "holiest" of the holes…!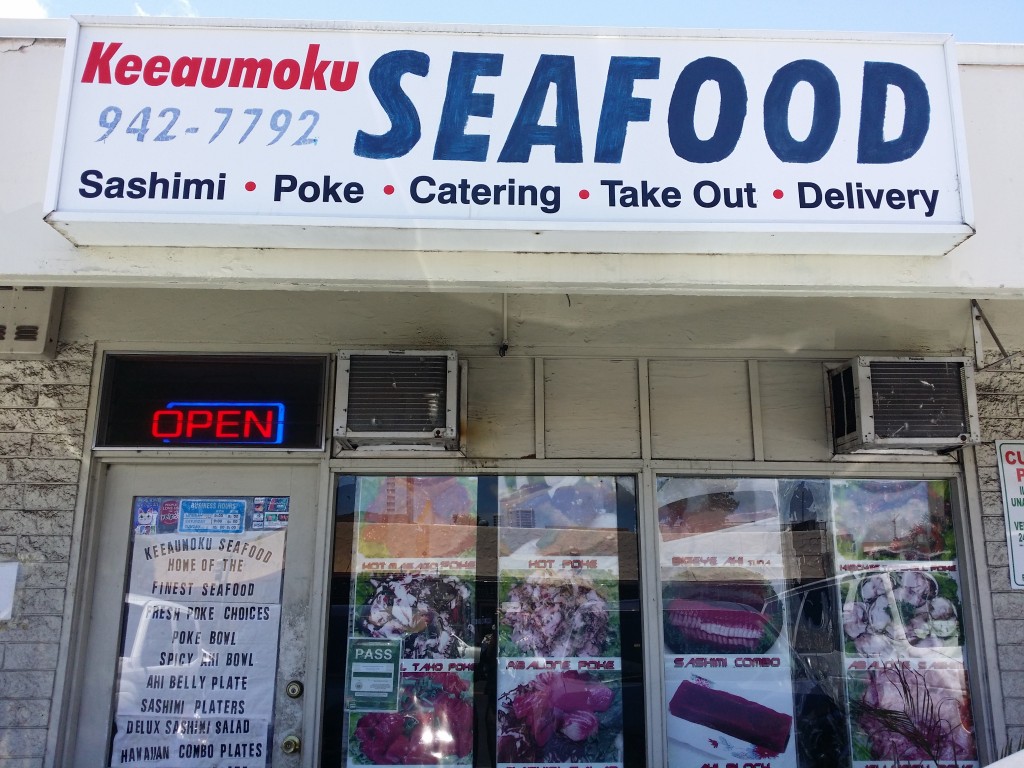 Keeaumoku Seafood has long been regarded – by those in the know – as one of the ono-est places to get fresh poke by the pound. Named after its location off Keeaumoku Street, in a tiny 5 store strip mall just south of the H1, they have slowly been gaining quite a cult following as of late.
Reggie and wife Lylanie (Lanie) Tagalicod took over the business approximately 4 years ago from Kyung Cha, the owner of Kyung's Seafood on King Street. Continuing the tradition of "fresh, never frozen" was of the utmost importance to the Tagalicods upon taking the place over.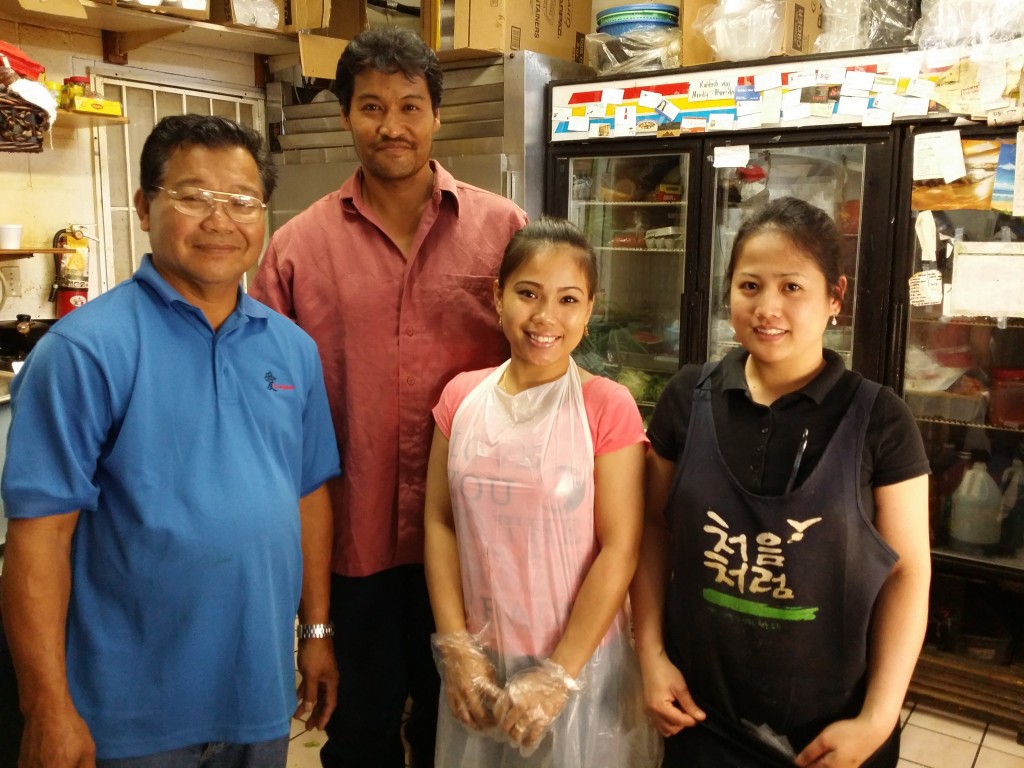 "Most of our customers are repeat customers who know poke quality," says Lanie. "Our fish is hand-picked to meet our customers' demand for high quality. We use large sized, sashimi grade quality on all our poke and sashimi platters. Always fresh from the auction block. Never frozen."
With just 8 stalls, capped at 20 minutes a piece, scoring a stall here is not easy, but when the poke is this good and this reasonable, you find a way. On this occasion, we picked up an assortment of items off their regular menu including their Super Deluxe Sashimi Salad ($13.95), Ahi Belly Plate Combo ($10.95), Poke Salad ($7.99), and super popular Poke Plate ($10.95).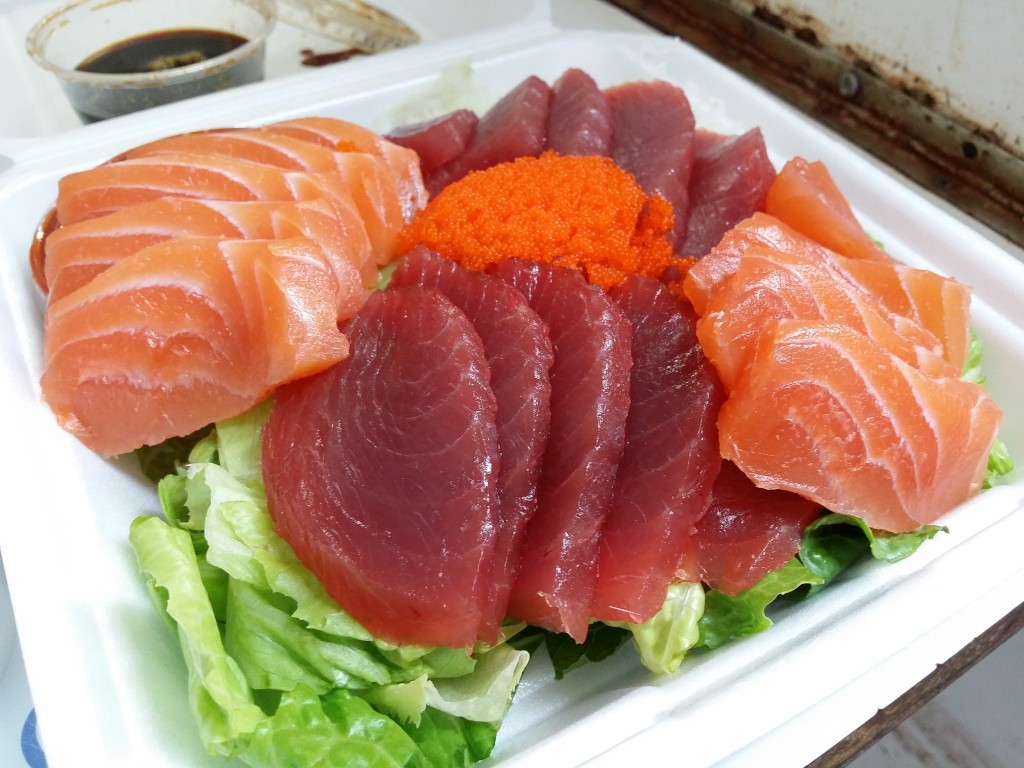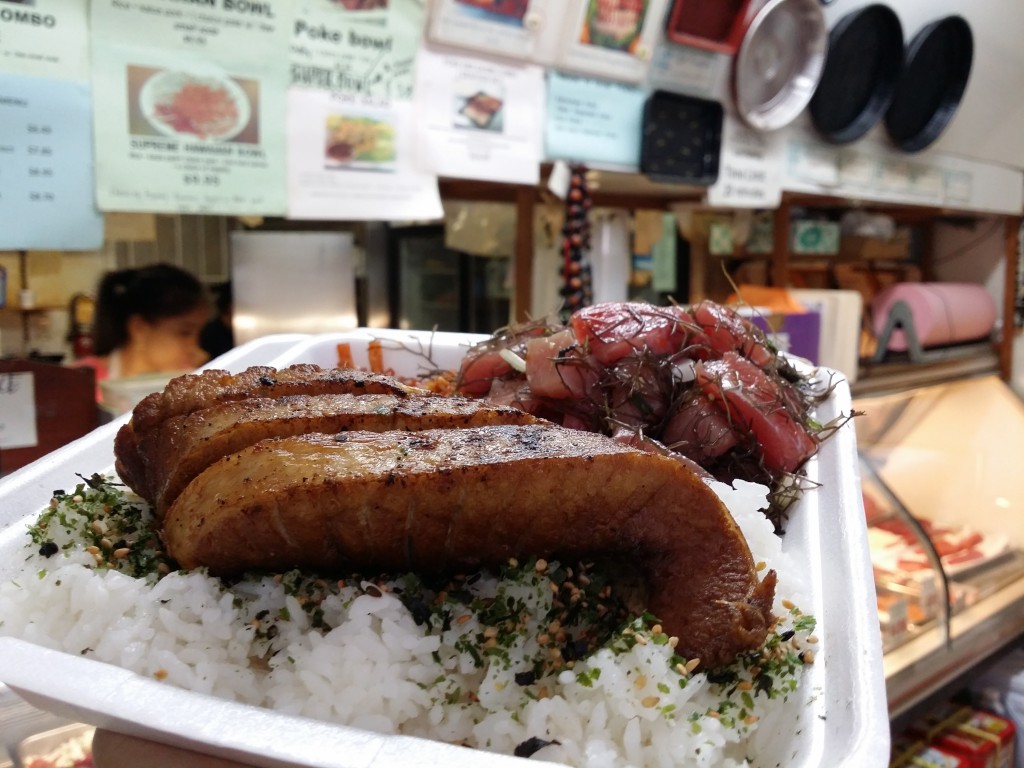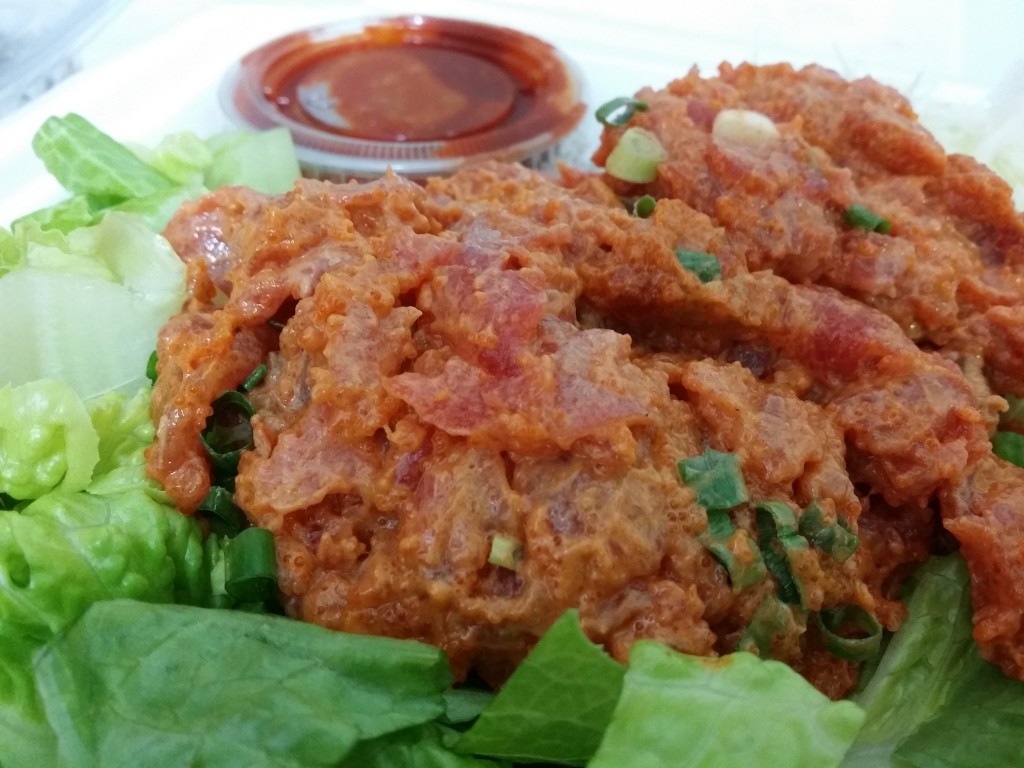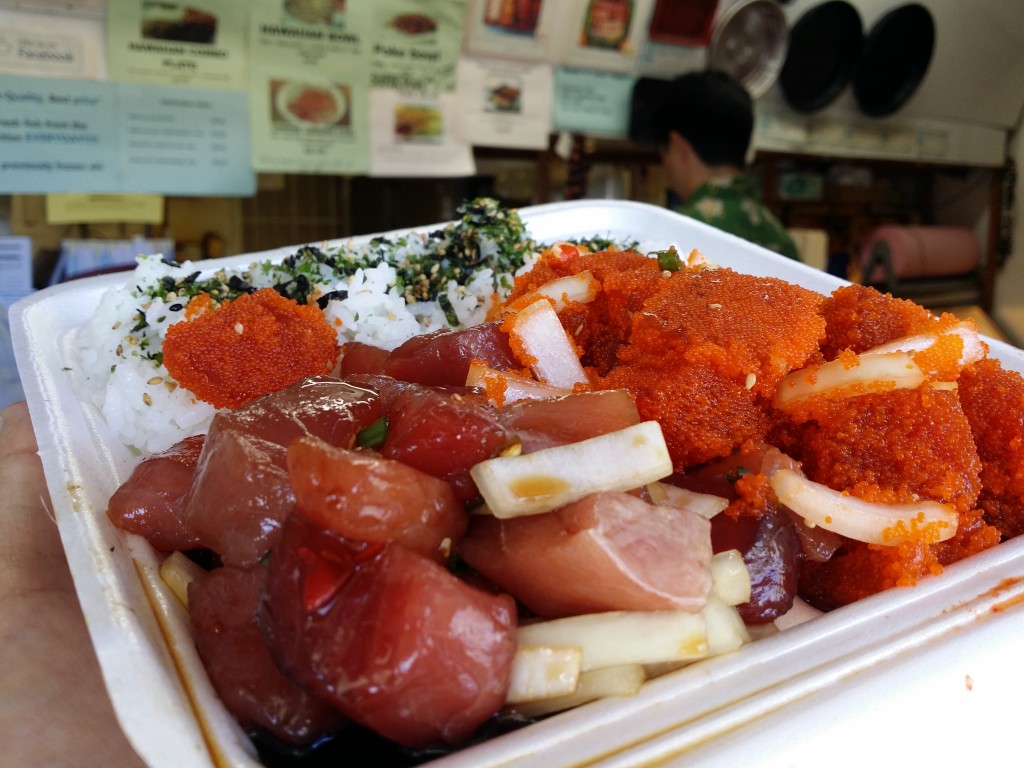 "With the Poke Plate, you get two choices of poke, kim chee, taegu and a free drink," says Lanie. "Our Spicy Ahi, Sesame Oil, Shoyu, & House Special Poke are among the all time favorite poke choices."
You can also get these in popular bowl form with the 1 choice Poke Bowl going for only $7.99 and the 2 choice "Super Bowl" going for just a couple bucks more at $9.99. They also offer Ahi Blocks, Dry Ahi (which they dry themselves), and Hawaiian Combo Plates (Lau Lau, Kalua Poke & Poke) among other items.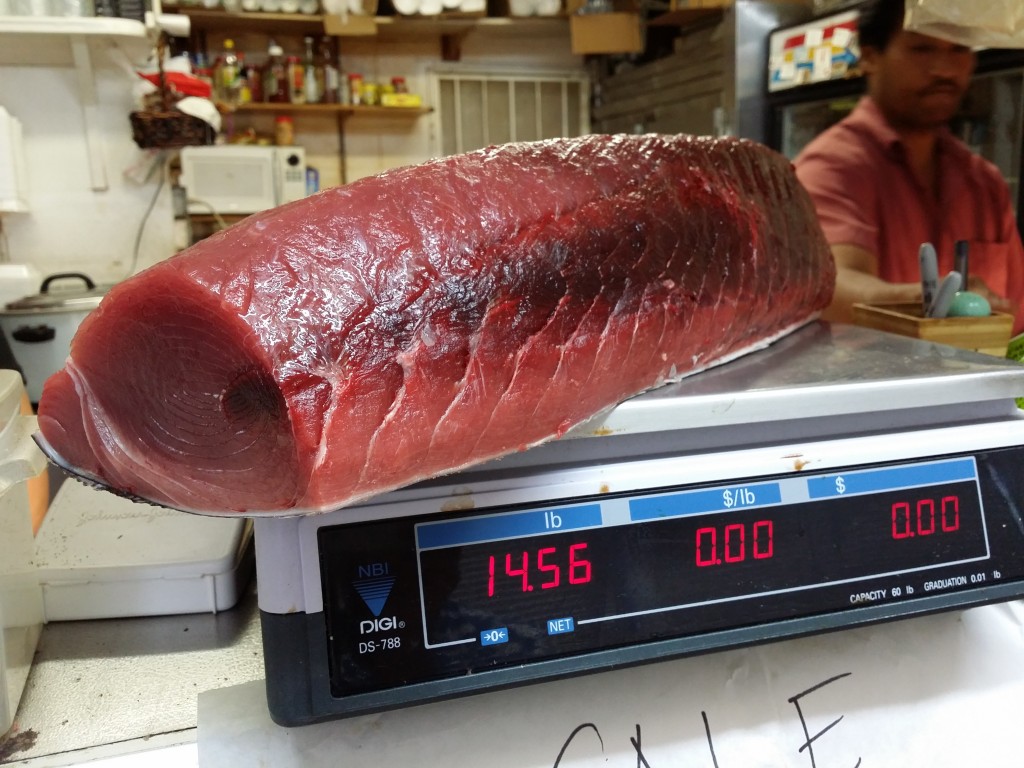 If it's affordably priced, super fresh seafood you're looking for, this is it. Make the effort and find this true hole in the wall. Your taste buds and pocketbook will thank you.
(Previously published in Lawai`a Magazine)
Keeaumoku Seafood
1223 Keeaumoku Street
Honolulu, HI 96814
(808) 942-7792
Mon-Sat: 9am-9pm
Sun: 10am-8pm