In this third and final part in the Wowie in Maui series, we start our adventures in the clouds. After soaring through the air at Skyline Eco Adventures last month, we head to the highest of elevation at nearby Haleakala National Park to get a different perspective on heights, this time, while on solid ground.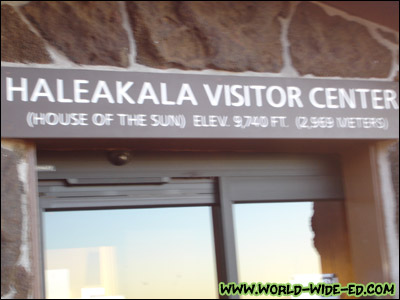 Haleakala Visitor Center
As most of us already know, the best way to see the summit is at sunrise. So set your rooster for early o'clock so you can wake up and head there while it's still dark. Depending on the time of year (check local sunrise info), the sun will come up at different times. Plan for a drive of about an hour and a half (from Kahului) prior to that sunrise time. You should probably plan a little more than that if you want a good spot against the railing (front row view).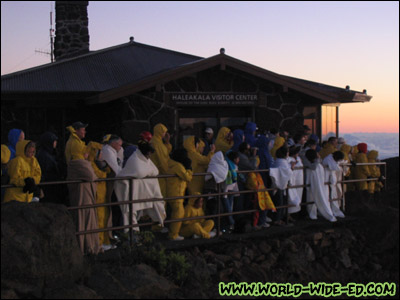 Front Row Seating at Haleakala Visitor Center
(Tip – Weather conditions up top will be non-Hawaii-like – typically 20-30 degrees colder than sea level – so be sure to bring layers of blankets and warm clothing to protect yourself from the elements.).
If you can get through the early morning wake-up, long, windy drive, and frigid temperatures, you will take away the breathless memories from Haleakala that was meant just for you.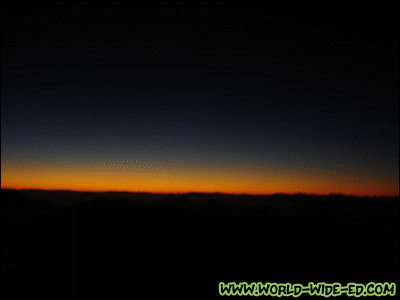 Sunrise at Haleakala (animation)
As you come down Haleakala Highway (Highway 378) poke your head into the Sunrise Market and Protea Farm (turn on Ponimoi Place). It's a nice little gift shop where you can refuel on snacks and drinks as well as send Protea Flower arrangements to a friend or loved one. There is even a Protea Farm in the back that you can walk through for free.

Flower at Sunrise Protea Farm
Another interesting stop for omiyage (and I should have covered this last month when we were in Kula) is Tedeschi Winery/Vineyard. You can stop here and have free wine tasting (9am-5pm daily) as well as guided tours (10:30am, 1:30pm and 3pm).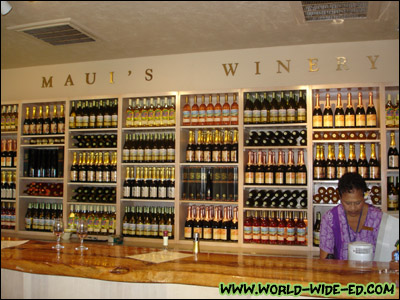 Wine Selection at Tedeschi Winery/Vineyard
You can't talk Maui, without mentioning the 68 miles of twisty, windy, narrowness that is Hana Highway. So let's take that dangerous, but scenic road, and see what we find along the way.
We first stopped at Kaumahina State Wayside, a small picnicking rest stop with exotic plants and scenic views of the northeast Maui coastline.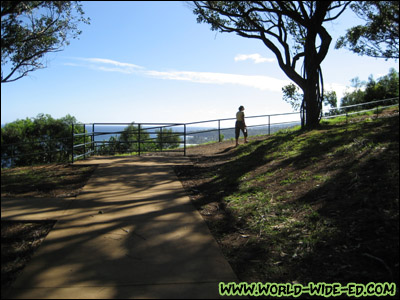 We continue East and stop at a scenic point to snap some shots of Hana Highway.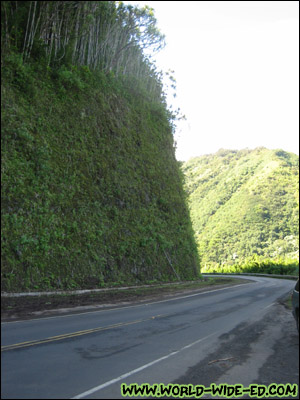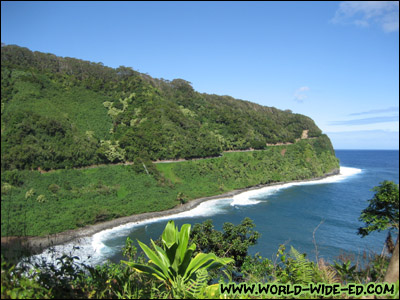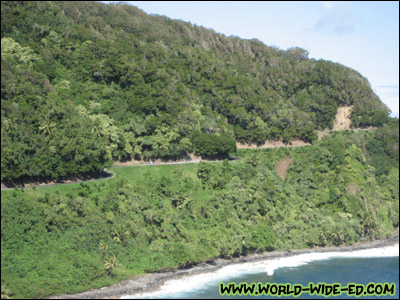 We continue East until we pass mile marker 31 and turn left onto Ulaino Road. There, we will find The Hana Lava Tube at Ka`eleku Caverns, a self-guided, lava tube/cave tour, complete with stalagmites, stalactites and other naturally formed spectacles. The tube was formed naturally when lava used to flow through the earth. Today, it is an $11.95 tour of yesteryear.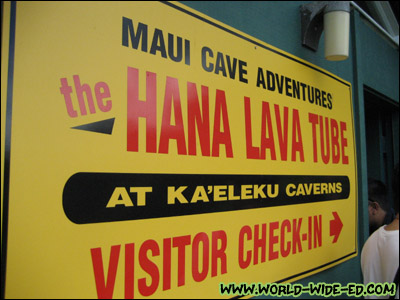 The Hana Lava Tube at Ka`eleku Caverns – Visitor Check In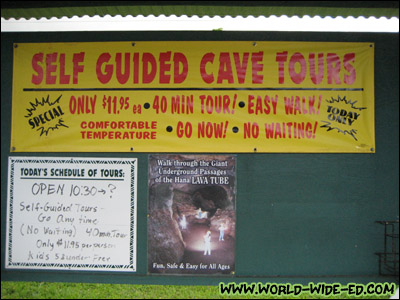 The Hana Lava Tube at Ka`eleku Caverns – Sign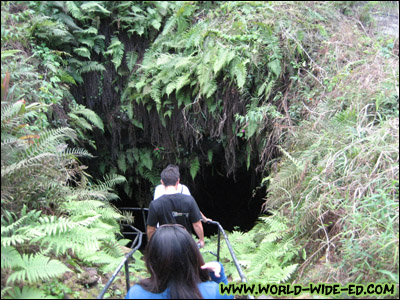 Descending into the abyss, the mouth of the lava tube.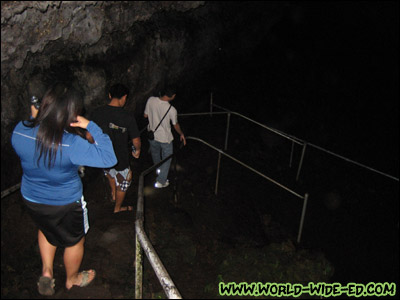 Approaching darkness. Thank goodness for the provided flashlights.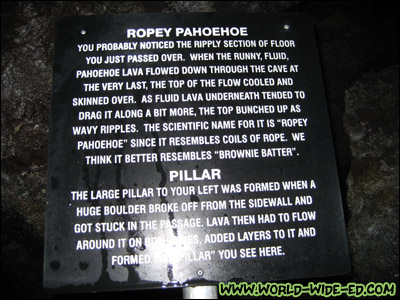 Ropey Pahoehoe Explanation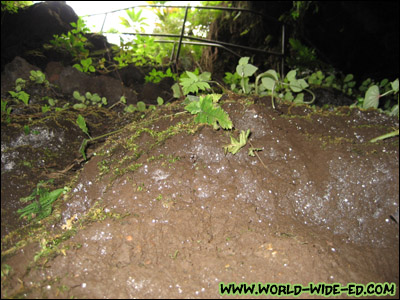 Lava walls resembling brownies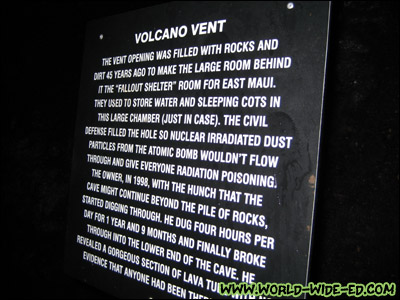 Volcano Vent Sign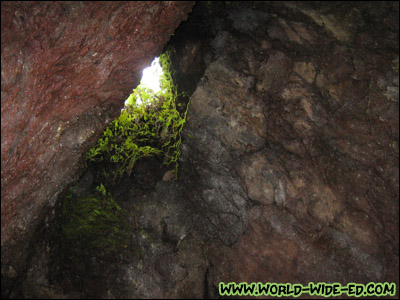 Volcano Vent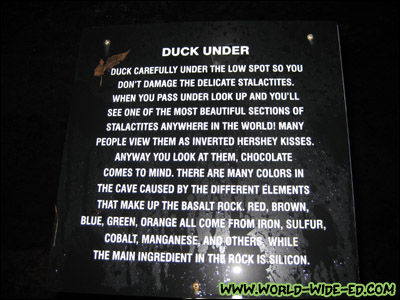 Duck Under Sign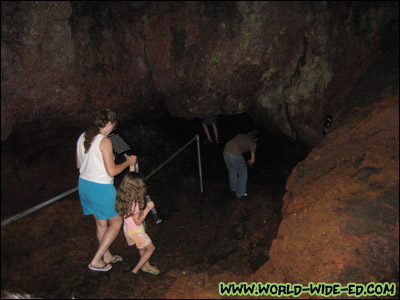 Head's Up! – Duck Under
Beyond the duck under, you'll find interesting lava/rock formations…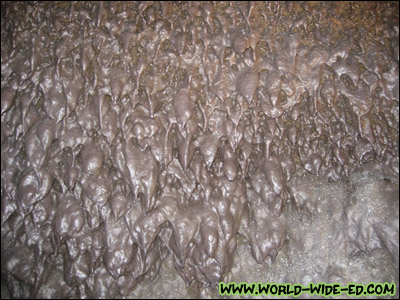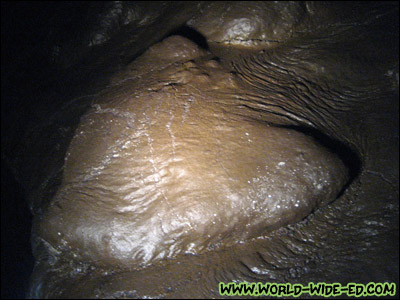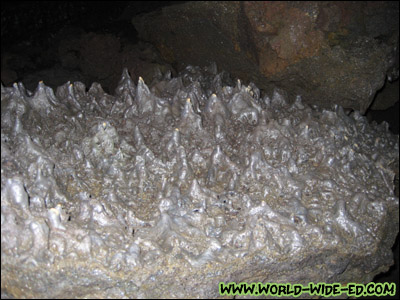 And then the tour ends.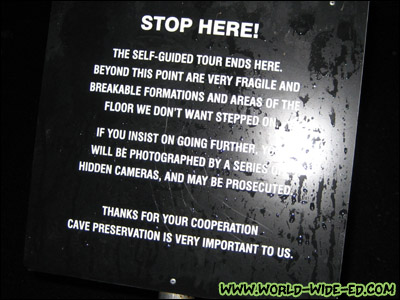 Stop Here! Tour End Sign
So we turn around and head back, but not before posing for the camera.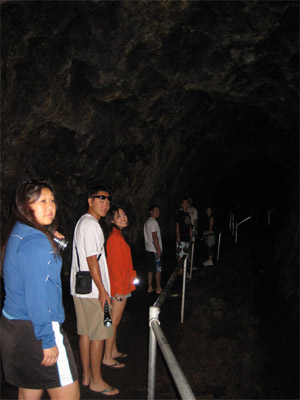 Posing before heading back to the beginning
And then, you see the light. [insert heavenly "Ahhhhhhhhhhhhhhhhh" sound]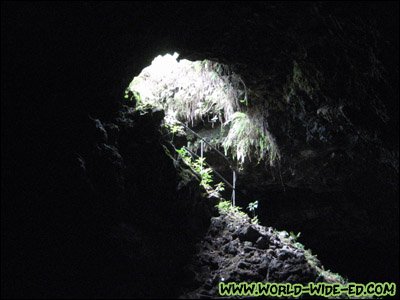 The steps back to flat earth (and sunlight) were never sweeter.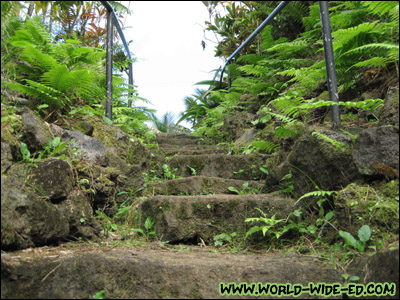 Steps out of the Hana Lava Tube at Ka`eleku Caverns
Nothing better than worshipping this long-time-no-see sunlight by hitting up the beach, so it's down the street we go to Wai`anapanapa State Park.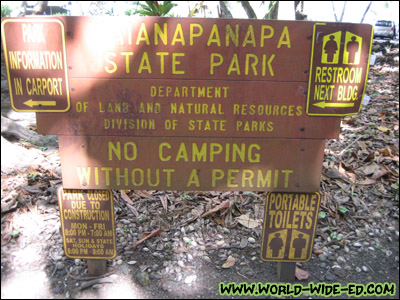 Wai`anapanapa State Park Sign
In addition to picnic and camping areas, caves and a blow hole, this state park also includes a beautiful black sand beach.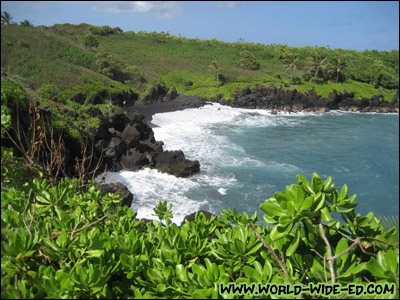 Black Sand Beach at Wai`anapanapa State Park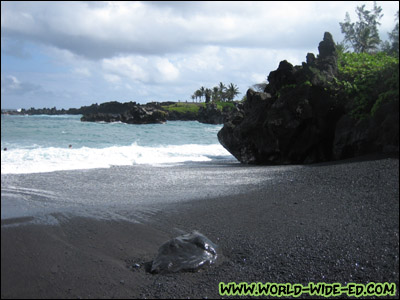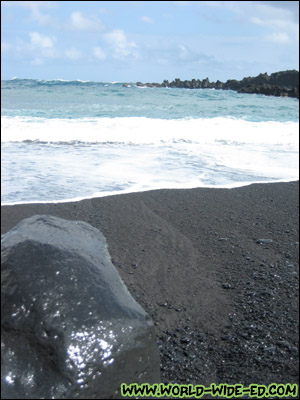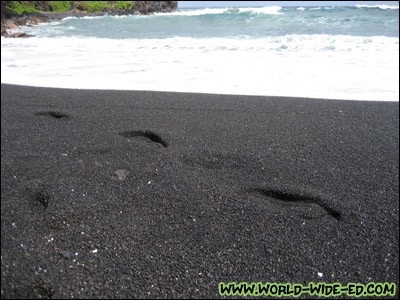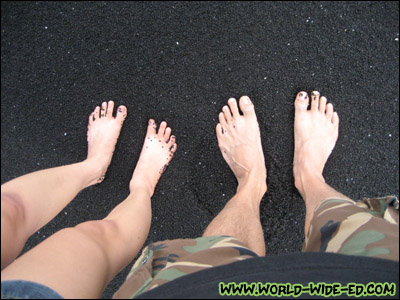 And there it is. The entire island of Maui, jam-packed into three months of words and imagery. Hope you enjoyed the ride. At least enough to give you a Wowie in Maui, natural high…
Maui no ka oi!