Tucked away on the second floor corner of the East West Building off Beretania sits an unassuming black door. In that door, you will find anything but.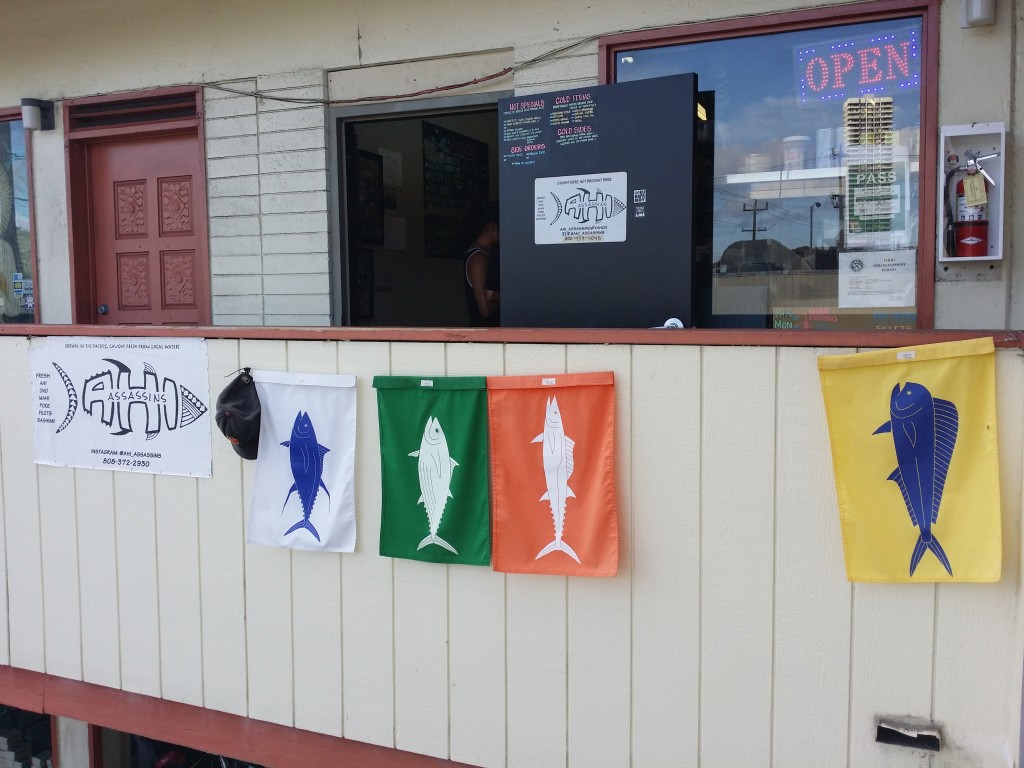 Joshua Schade and Erika Luna are the young owners of Ahi Assassins Fish Co, a true mom and pop operation that has grown quite the cult following. With their "fresh, never frozen" doctrine and "caught here, not brought here" creed, they refuse to open their doors if their fish is not fresh.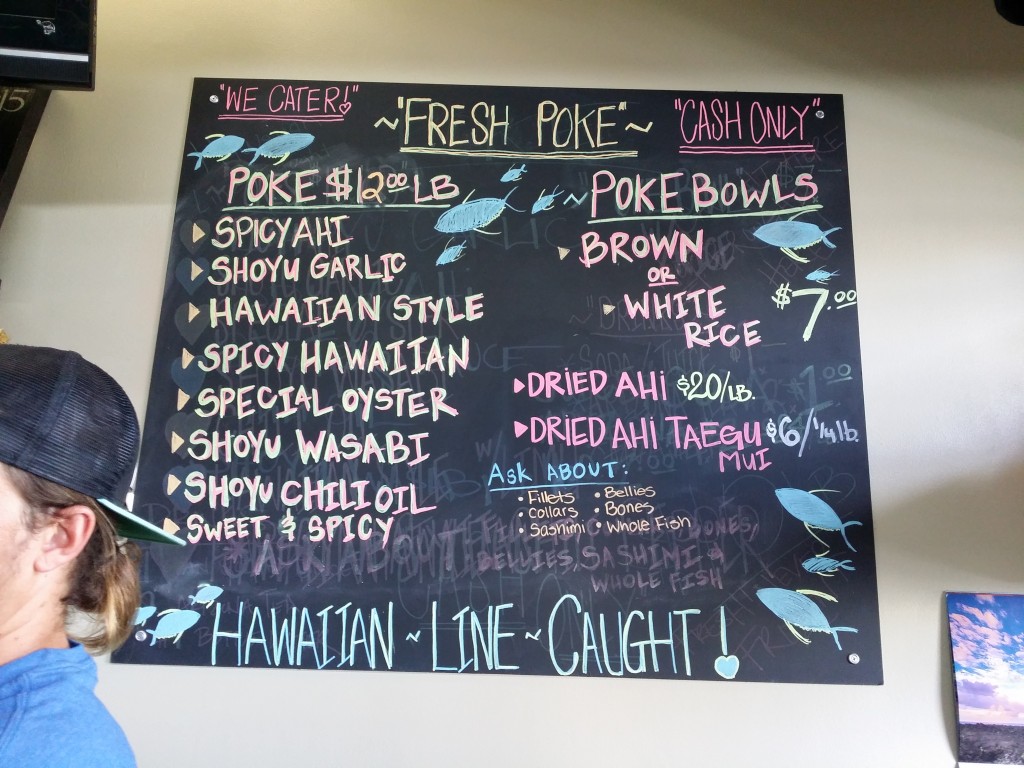 "If we can't get fish off of our boat or off another local boat, we're closed for the day," says Schade. "We're never gonna serve you frozen poke," adds Luna. Schade continues, "No previously frozen, no gas, no imports of any sort… There's too much fish locally right here for us to have to go outsource anywhere else."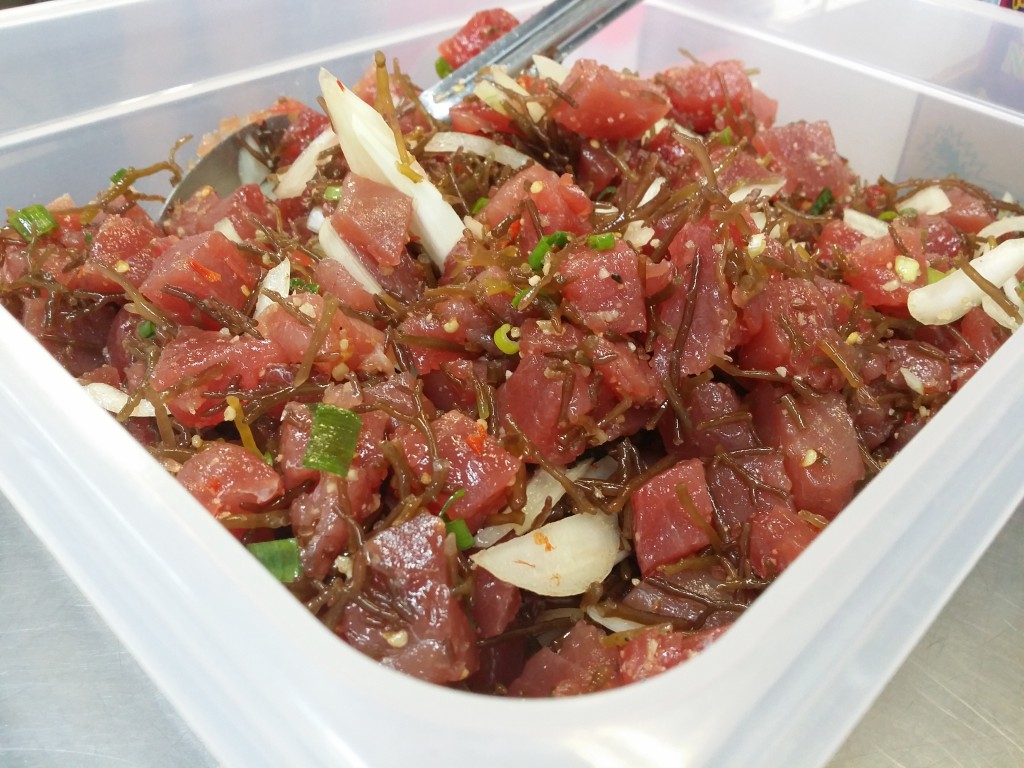 But to truly know and understand Ahi Assassins' story however, we must first go back to the beginning.
Schade is a third generation fisherman who lived about a mile and a half away from the harbor in Kahalu`u where he was born and raised. Erika grew up in Southern California, but retained island values through her family who lived here. Together, they started peddling the fish they caught off their boat to family and friends, which led to setting up "shop" on the side of the road in Kahalu`u.
"Second left after the pier!" exclaims Luna programmatically as if she's said it oh, just a few times.
Eventually, the demand was so overwhelming that they decided to take that leap of faith and open up their first brick and mortar store in Honolulu to rave reviews last October.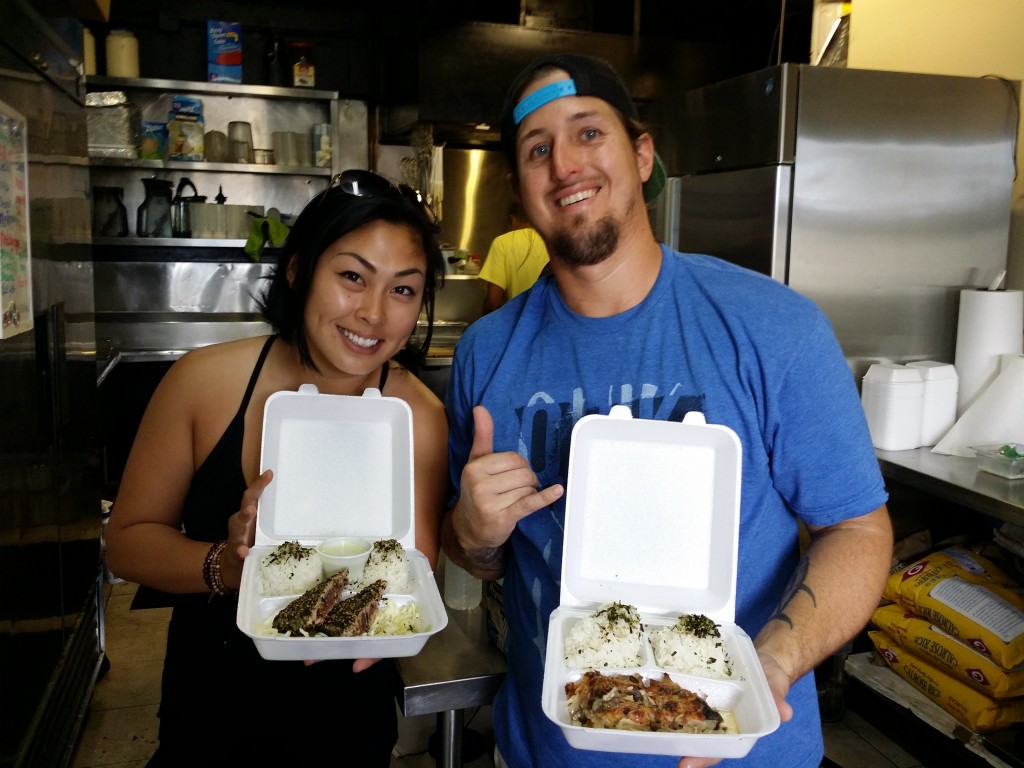 Their menu is simple and straight to the point: 1) "Hot Specials" or 2) "Cold Items".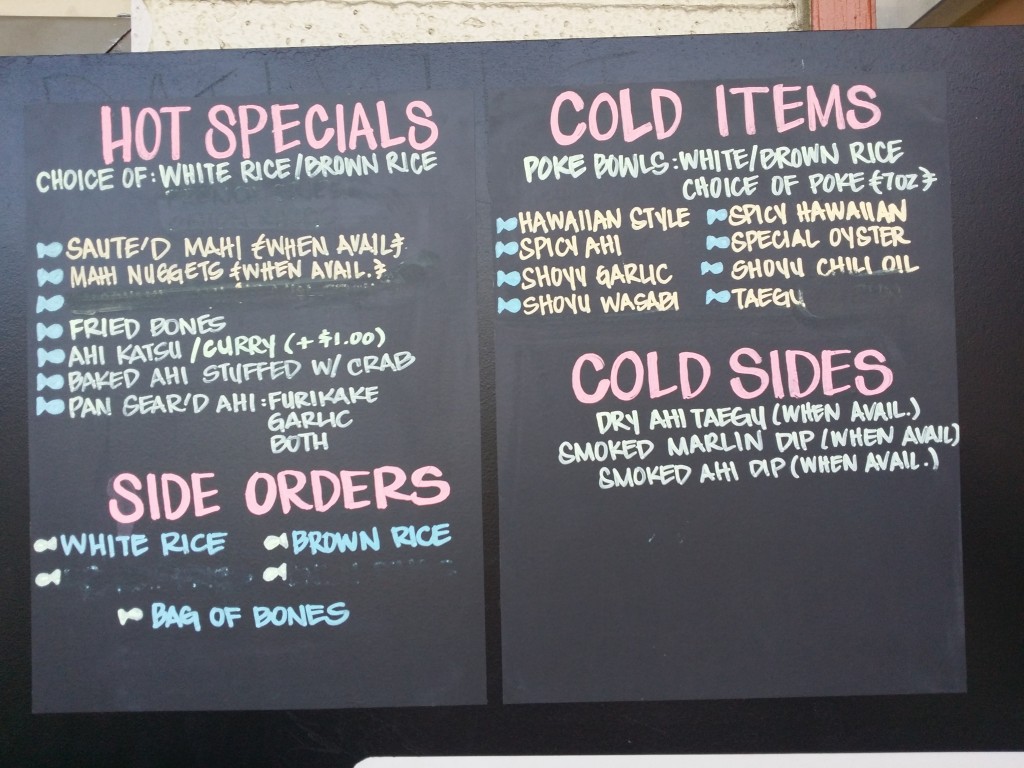 Depending on supply, their hot items include Sauteed Mahi, Ahi or Mahi Nuggets, Fried Bones, Ahi Katsu / Curry, Misoyaki Shutome, and their 2 fan favorites: Pan Seared Ahi (with Furikake, Garlic or both) and Baked Ahi stuffed with Crab.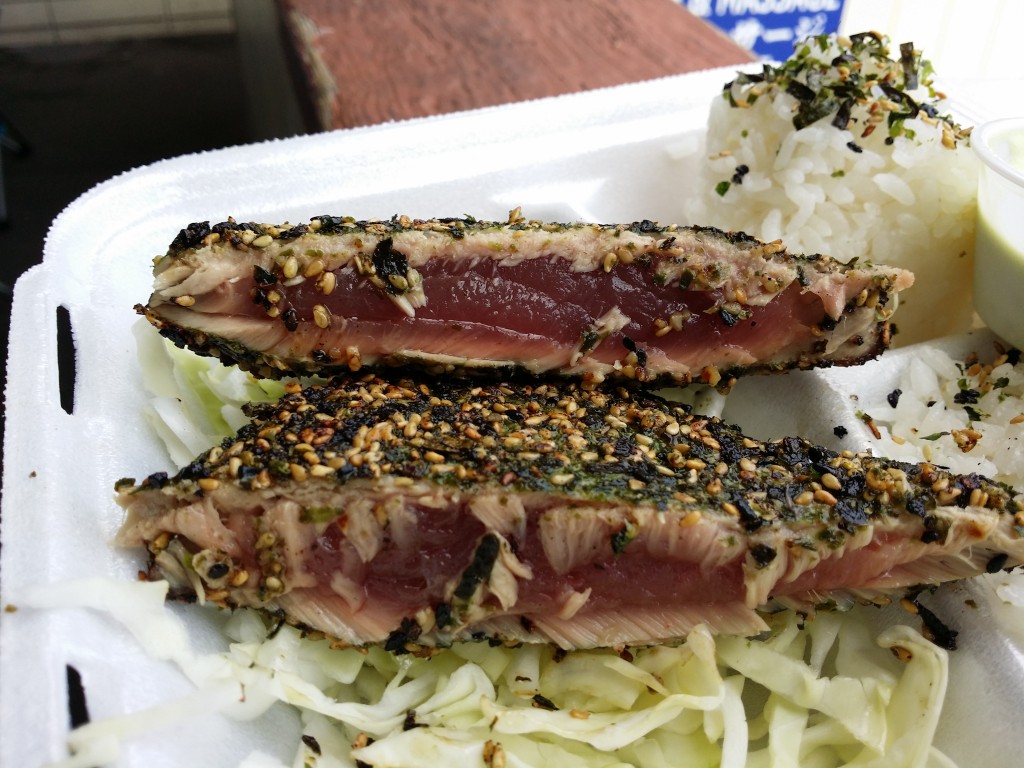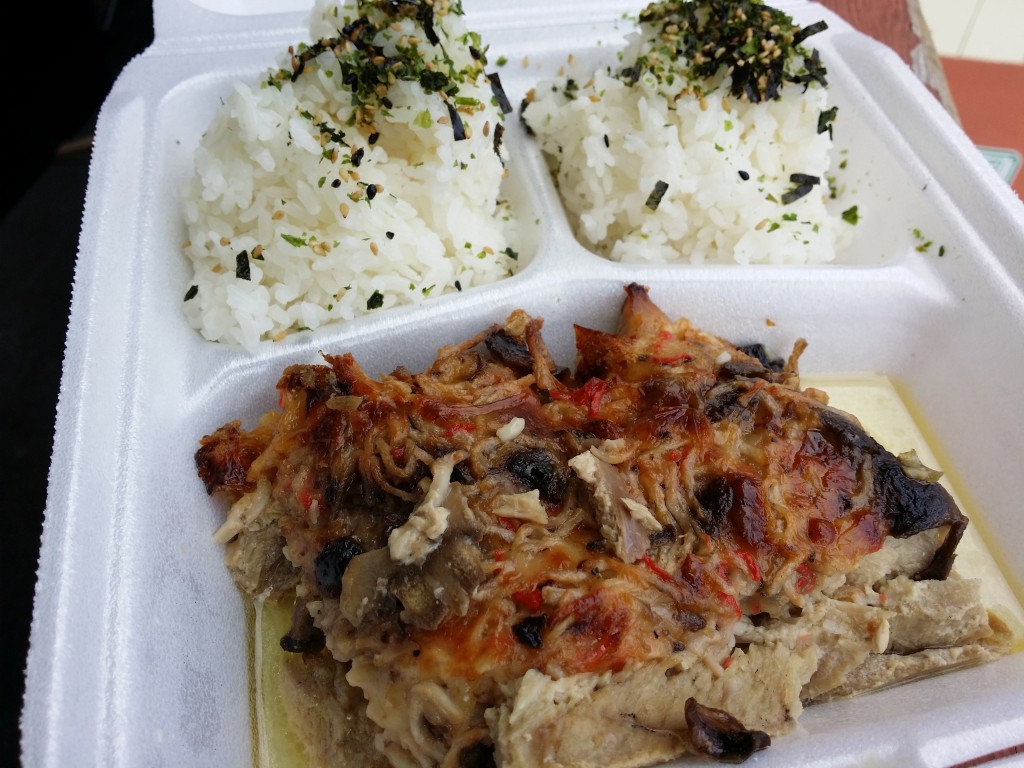 Their cold selection consists of Dried Ahi and a bevy of Poke styles by the pound ($12/lb) like Spicy Ahi, Shoyu Garlic, Hawaiian Style, Spicy Hawaiian, Special Oyster, Shoyu Wasabi, Shoyu Chili Oil and Sweet & Spicy. A special, off the menu Poke style called "Lunatic" (named after Luna herself) was also available, and had kim tee influences infused within the sauce. Rice can be added to all of these poke options to be made into a bowl.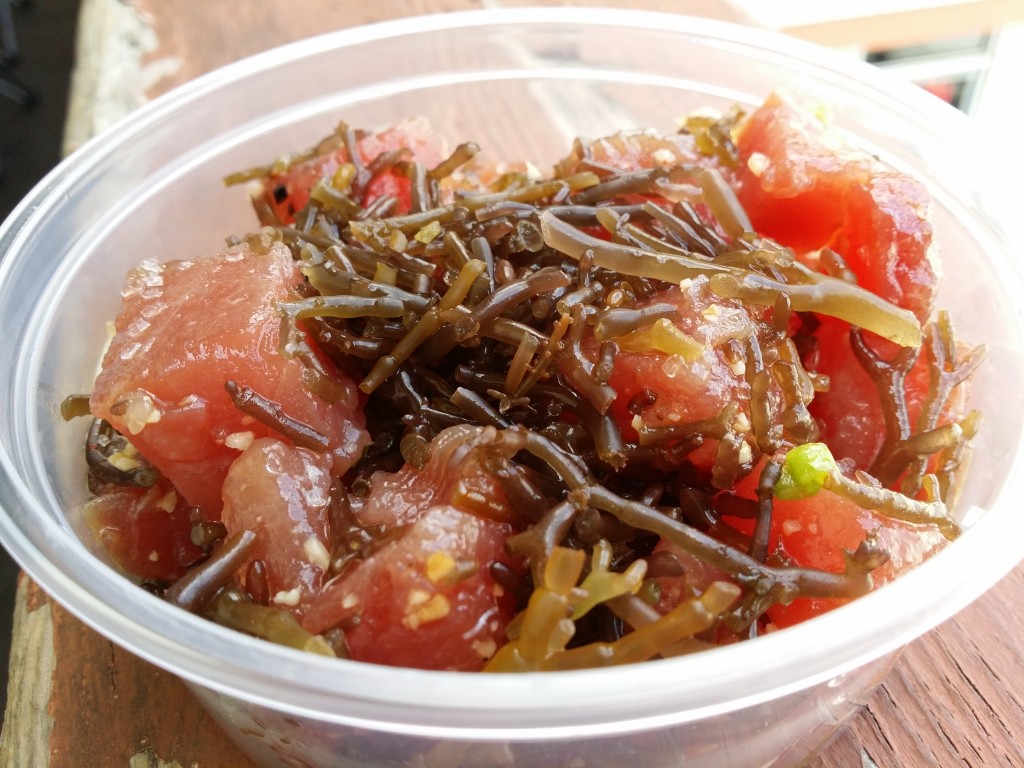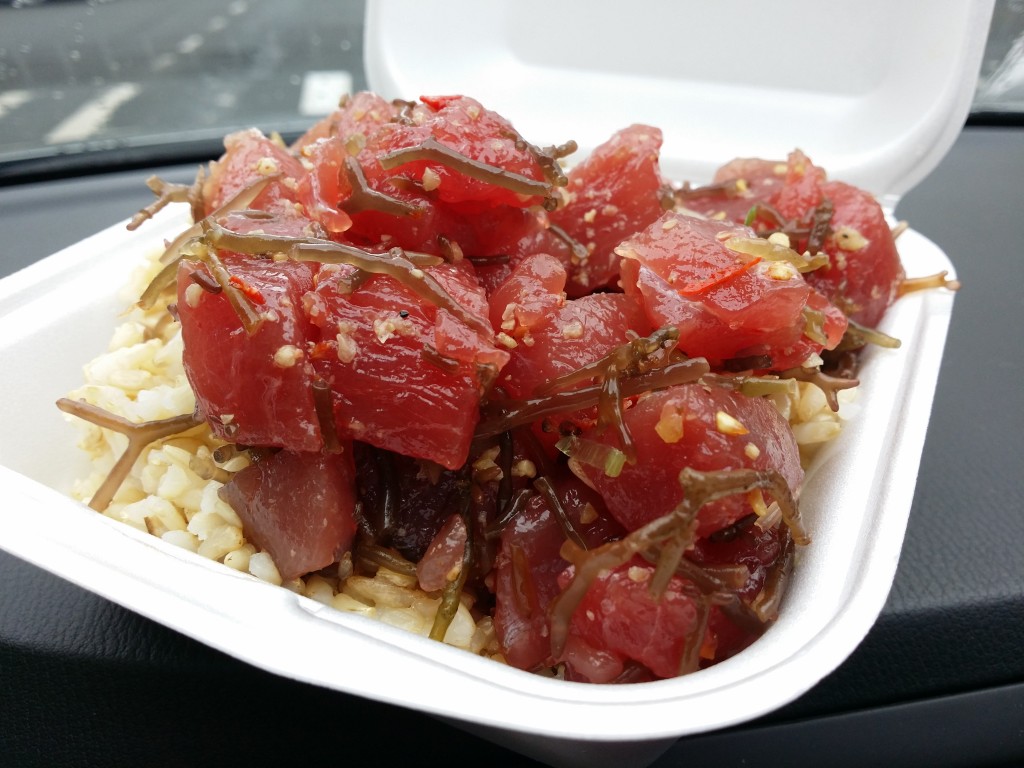 One of the most popular items on the cold side – and the entire store for that matter – is their Smoked Dip, which come in two varieties: Marlin or Ahi.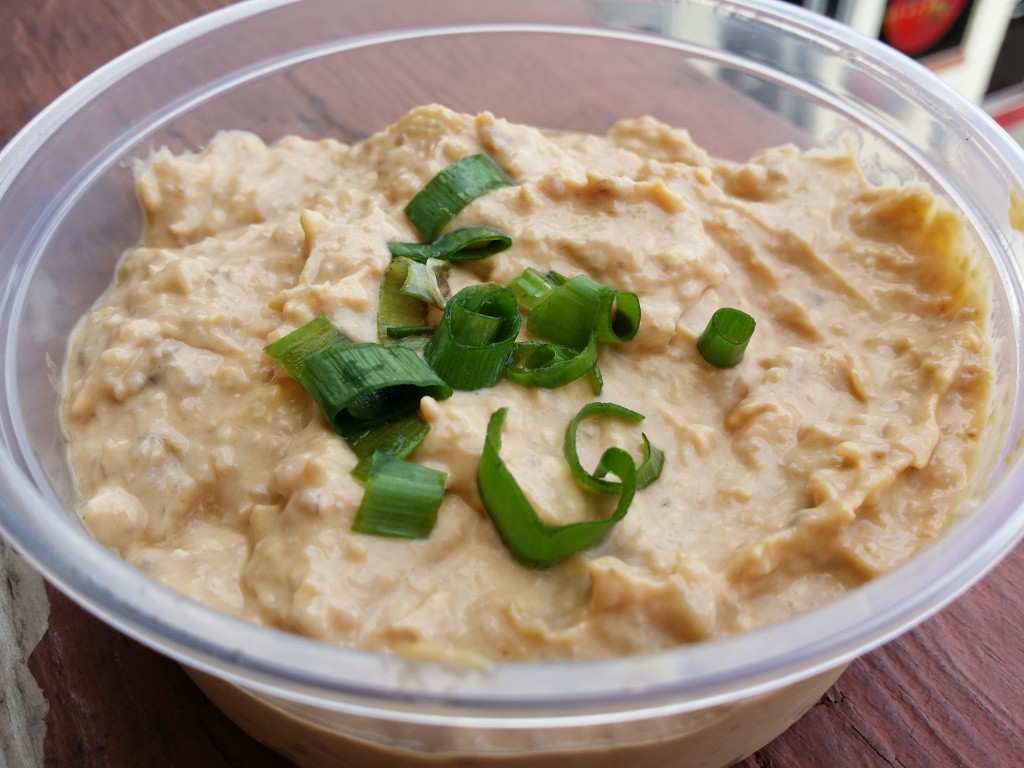 "It's probably 1/3 of our total sales." says Schade. "It goes great with beer. That's actually why we came up with the recipe. We needed something that beer drinkers wanted (at a friend's bar) and we came up with the dip that we still serve to this day."
But producing that beloved dip is not easy by any stretch of the imagination.
"We soak it for 4 days, and then we smoke it overnight from 10 at night and pull it out at 6 in the morning, says Schade. "Then you take that smoked part and bring it into a food processor and get it broken up into smaller pieces. Then add the cream cheese and secret sauce. Erika used to mix it by hand and one batch took 45 minutes to an hour."
"But now luckily we have power tools and an uncle who does it for me, so he's hired and I'm done with it," says Luna while laughing.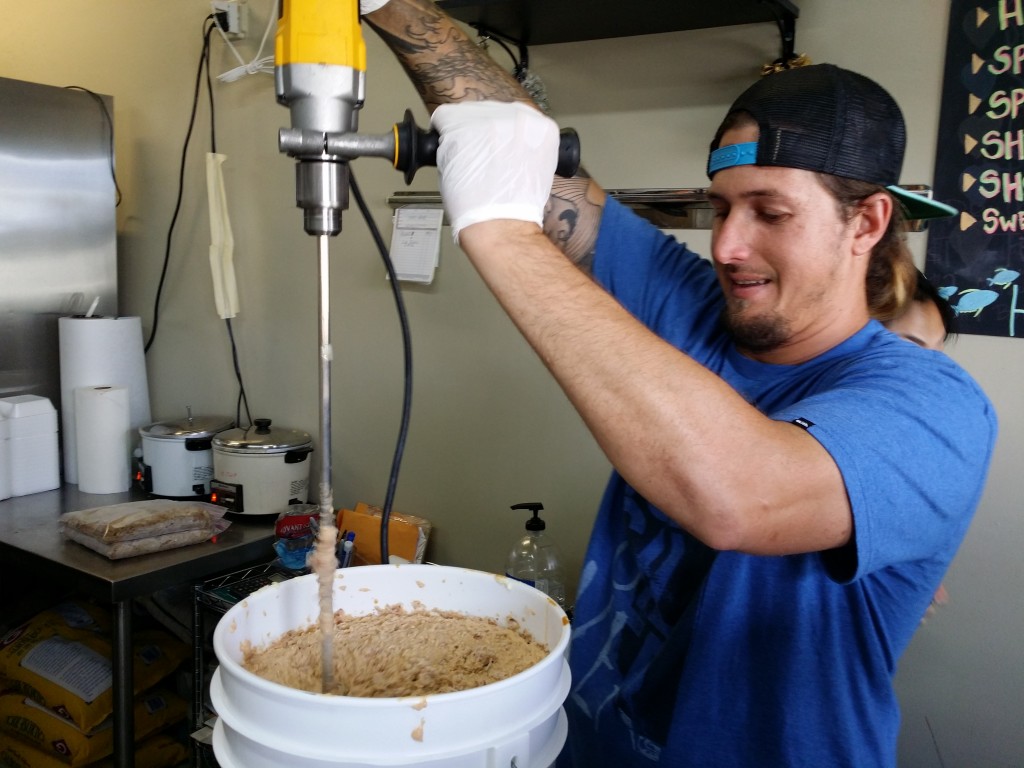 Their goal is to one day get it into grocery stores, but Luna admitted that they "wouldn't even know where to begin". So all you grocery stores out there, give 'em a call! 🙂
There's just something exciting about interacting with the fishermen themselves. Not only are you supporting local, but you are also buying direct and cutting out the middle man, which, in turn, makes things exciting for your pocketbook as well.
I just love that they are closed on certain days of the week (currently Sunday through Tuesday) since those are the days that have to get out on the water to catch their week's bounty. It makes the wait until Wednesday, all the more exhilarating.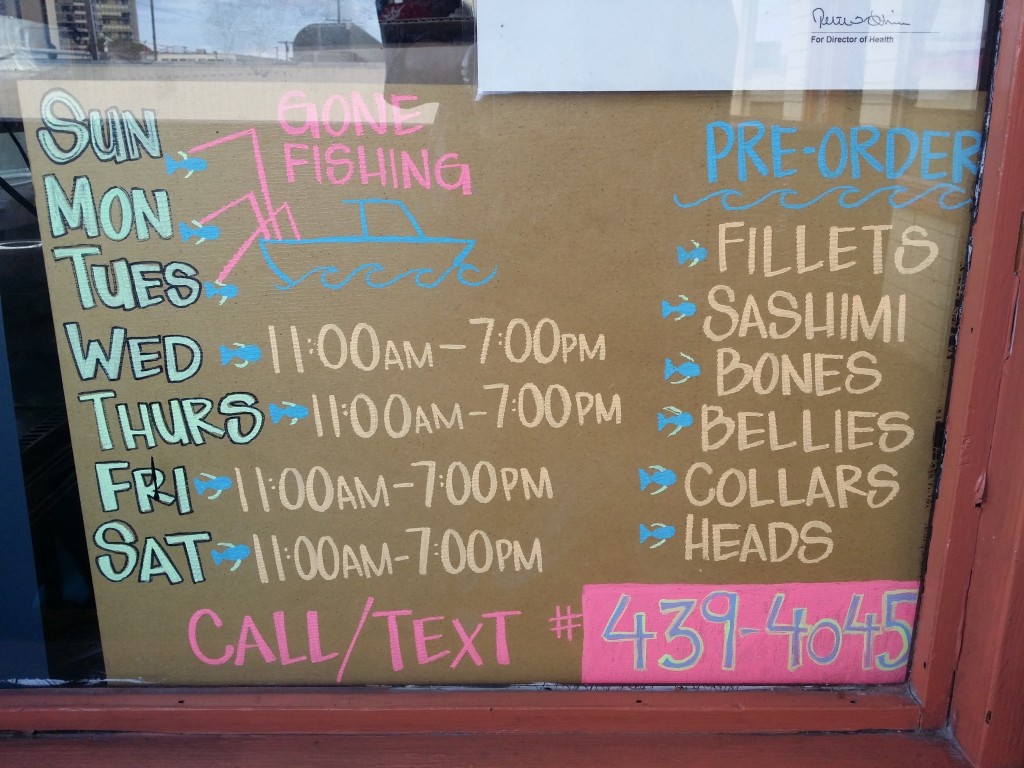 Josh and Erika are living up to their "caught here, not brought here" creed and have the growing customer base to prove it. If you love you some fresh fish, then feed your ahi­ addiction and pay a visit to that unassuming black door off Beretania.
My quick interview with Joshua Schade and Erika Luna of Ahi Assassins:
(Previously published in Lawai`a Magazine)
Ahi Assassins Fish Co.
2570 S. Beretania St., #204
Honolulu, HI, 96826
Store Hours:
WED: 11am-7pm
THUR: 11am-7pm
FRI: 11am-7pm
SAT: 11am-7pm
SUN, MON, TUE: Gone Fishing!
STORE: 808-439-4045
BUSINESS/WHOLESALE: 808-372-2930