Whenever I travel anywhere new, I always make sure that grinding at the local hot spot is on the agenda. And although Kaneohe is not exactly "traveling" necessarily, buggah is far for me so getting to the Windward side these days is almost like going on a trip.
But like the chicken from KJ's, poke from JJ's, and okazu from Masa & Joyce, Dean's Drive Inn in the Adon Plaza building off Kamehameha Highway has built a cult-like following for its fresher than fresh seafood and ono kine grindz, so making that "trek" is well worth it.
Behind it all is local boy and shoreline fisherman Dean Mishima. A graduate of Castle High, Mishima started cooking back in 1975 and caught the culinary bug ever since. Between cooking and fishing, he also ended up, ironically enough, becoming a fishing game warden at Kaneohe Marine Corps Base. Mishima's last job before opening up Dean's Drive Inn back in 2006, was as Executive Chef for 19 years at the old Liberty House in Ala Moana Center.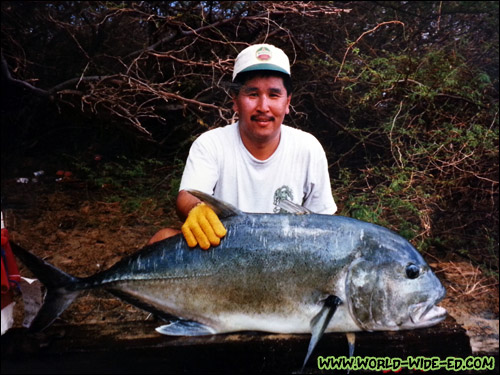 Dean Mishima in 1998
One weekday afternoon, Lawai`a's Marc Inouye, Sterling Kaya, "Aunty Kwong" and I made our way through the Koolaus to try Dean's dishes first hand. Here's a peek at what and we pounded.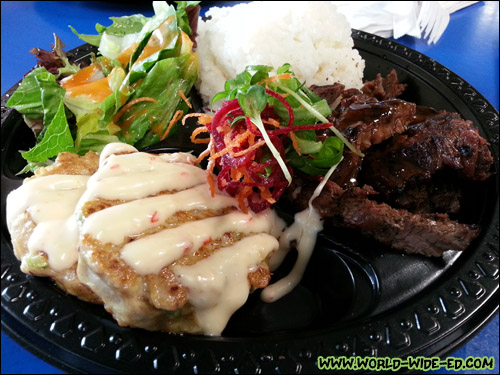 Surf & Turf: Ahi Cakes & Teri Beef Combo ($12.95) – Their most popular dish.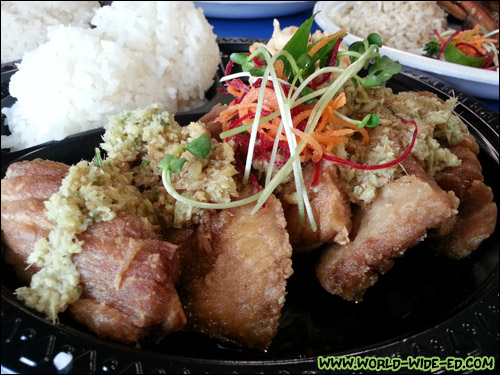 Island Fresh Ahi Belly ($12.95)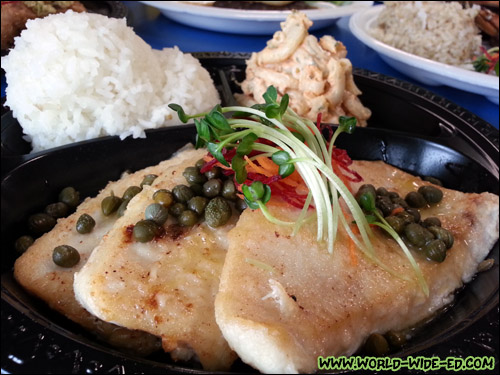 Island Fresh Shutome with Ginger, Butter & Capers ($12.95)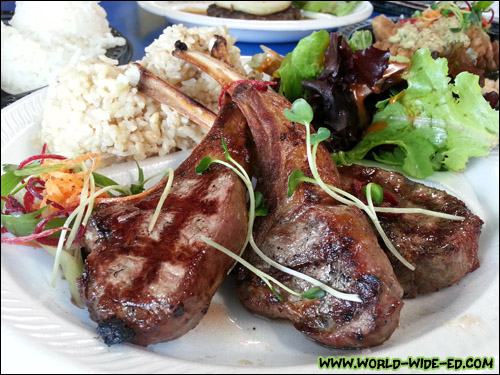 Rack of Lamb (3 pc – $14.95)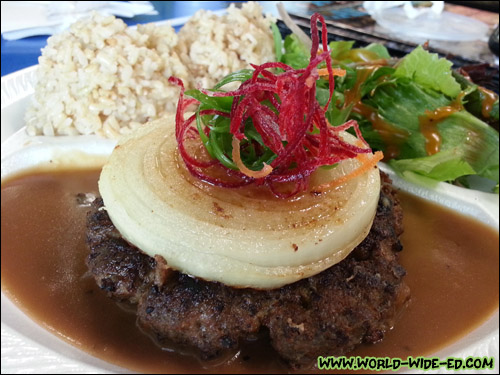 Kualoa Ranch Homemade 7 oz. Hamburger Steak ($9.50)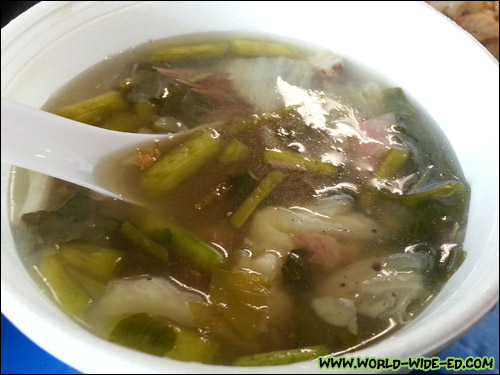 Pork with Watercress Soup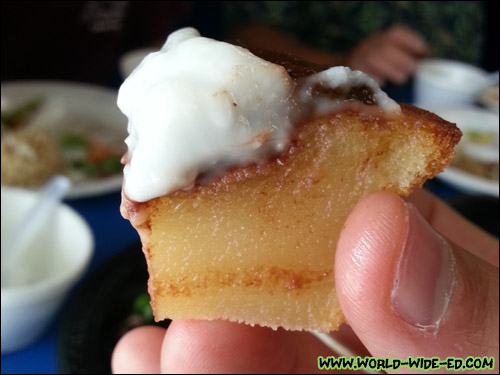 A bite of his wife Doreen's Baked Butter Mochi Cup Topped with Chocolate Ganache and Haupia Pudding ($2.15)
The parking and accommodations at the Adon Plaza is not the greatest (small parking lot with no bathrooms on premise), but one bite of Dean's mean eats will no doubt bring you back on this "trek" time and time again.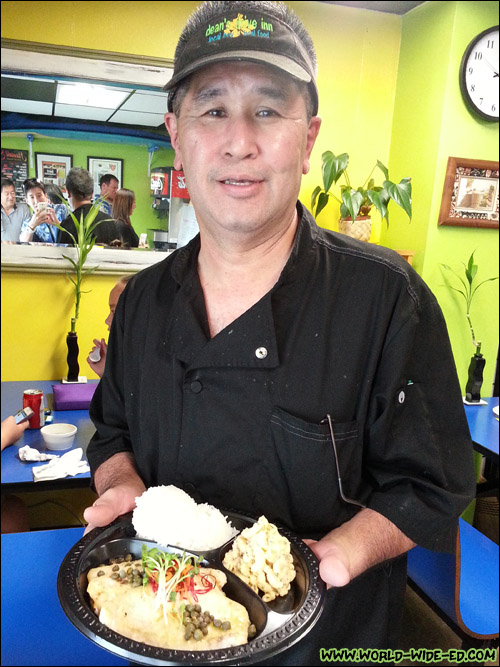 Dean Mishima
[Prevously published in Lawai`a Magazine]
Dean's Drive Inn
45-773 Kamehameha Hwy
Kaneohe, HI 96744
(808) 247-1300
(moved to the below 45-270 William Henry Rd, Kaneohe, HI 96744 address)