Nico's Pier 38 first opened back in late 2004 as a small, 1,800 square foot afterthought to POP Fishing & Marine, the supply company that took up the majority of the building it was housed in. Sitting practically on the pier directly across the United Fishing Agency Fish Auction, Nico's had direct and immediate access to the day's catch. Much like the restaurants that surround the famed Tsukiji (fish) Market in Tokyo Japan, the proximity of Nico's to the island's freshest fish was second to none.
So with the cliché catchphrase of "You can't get any fresher than that!" repeatedly running through my head, I had to check it out for myself… a LOT! At first the service and crowd was chill. Then, something happened. Word got out and the lines at the once peaceful take-out counter suddenly looked like those at a Justin Bieber concert. Only, the Bieber fever here was for chef sensation Nico Chaize – a French born super chef with cooking in his blood (his uncle was chef to Princess Grace of Monaco).
For years, the tiny restaurant churned out local favorites like Furikake Ahi, Loco Moco, and a variety of salads & sandwiches. If you didn't get there early enough to beat the crowd, you had a handsome wait on your hands and the risk of not finding an open table. Finally, with the help of his father-in-law and partner Jim Cook, an opportunity to move to a more spacious building across the way was realized. At 5,200 square feet, Nico's Pier 38 is now almost 3 times the size of the original space and includes indoor/outdoor seating, a full bar (with beer and wine on tap), and a full-on fresh fish market!
With all this space, Nico's Pier 38 finally had the opportunity to operate as a full-blown restaurant. While the traditional value concept of self serve with plate lunch pricing remains during their lunch hours, the evening menu changes to include French bistro items and more elaborate specials. From his time growing up in the gastronomical capital of the world: Lyon France, to his time apprenticing with Chef Hardy of Michels and as a sous chef at Le Bistro, Chef Nico is finally able to showcase his vast array of talent and experience.
Here's what we enjoyed on a recent trip there.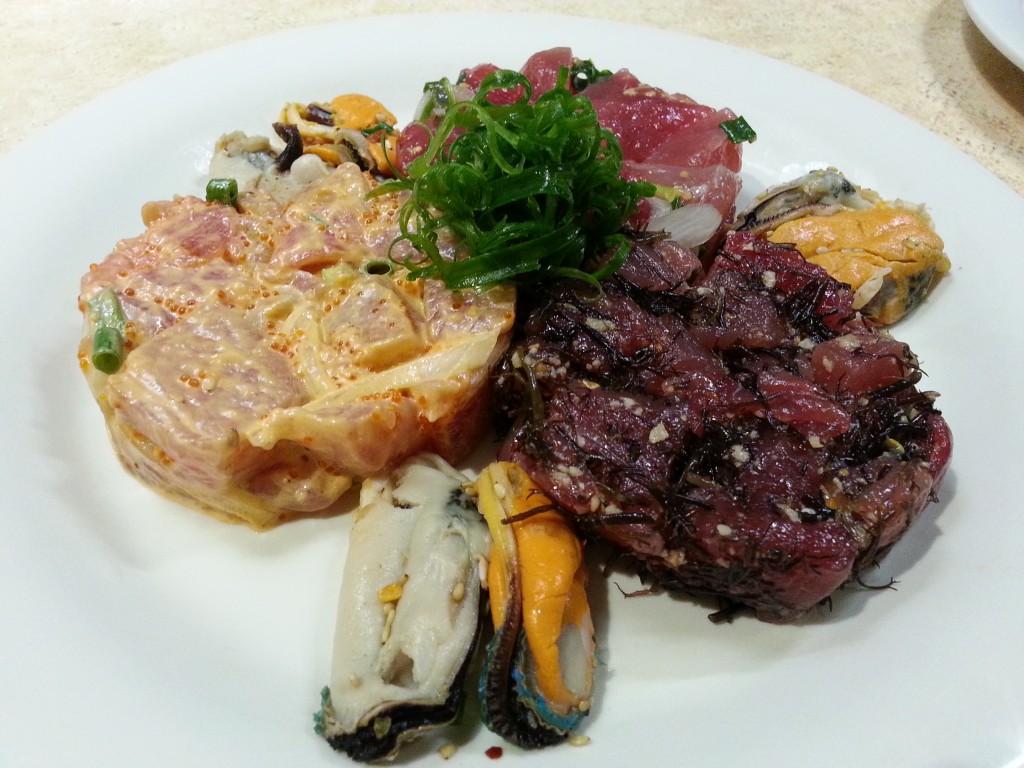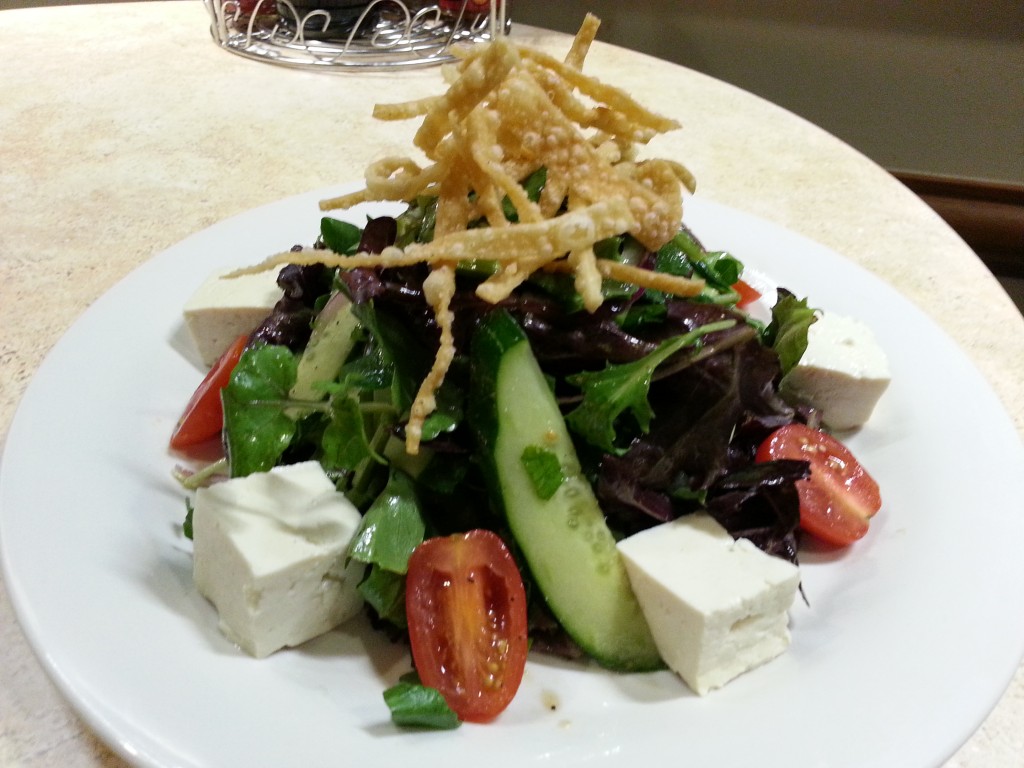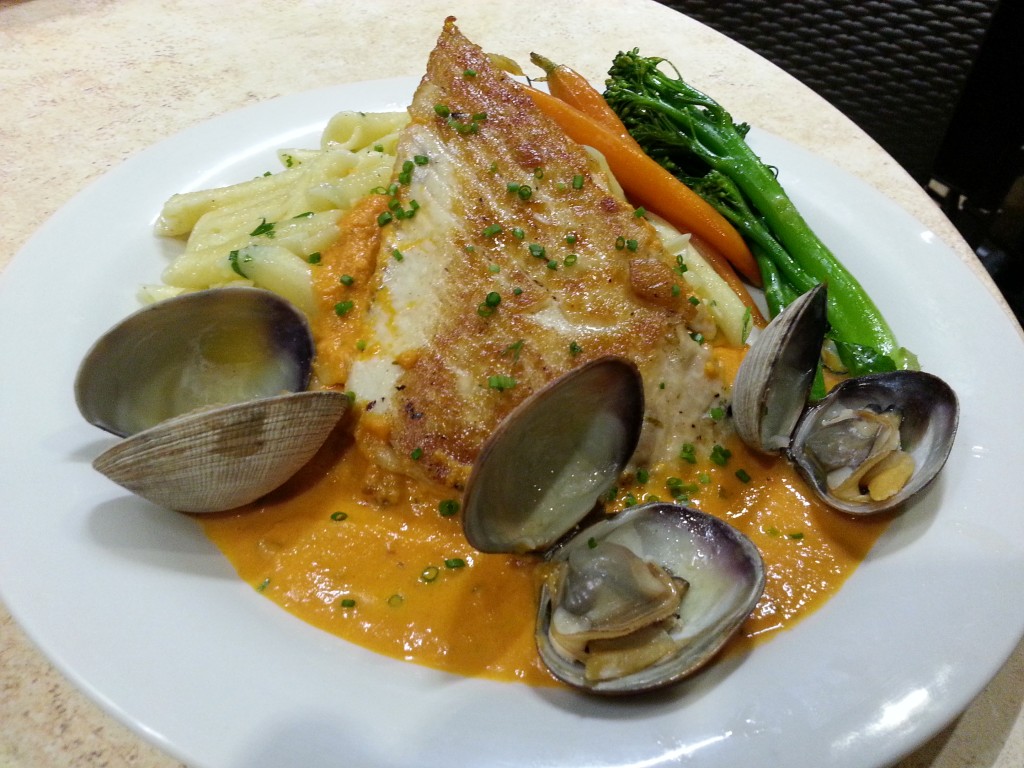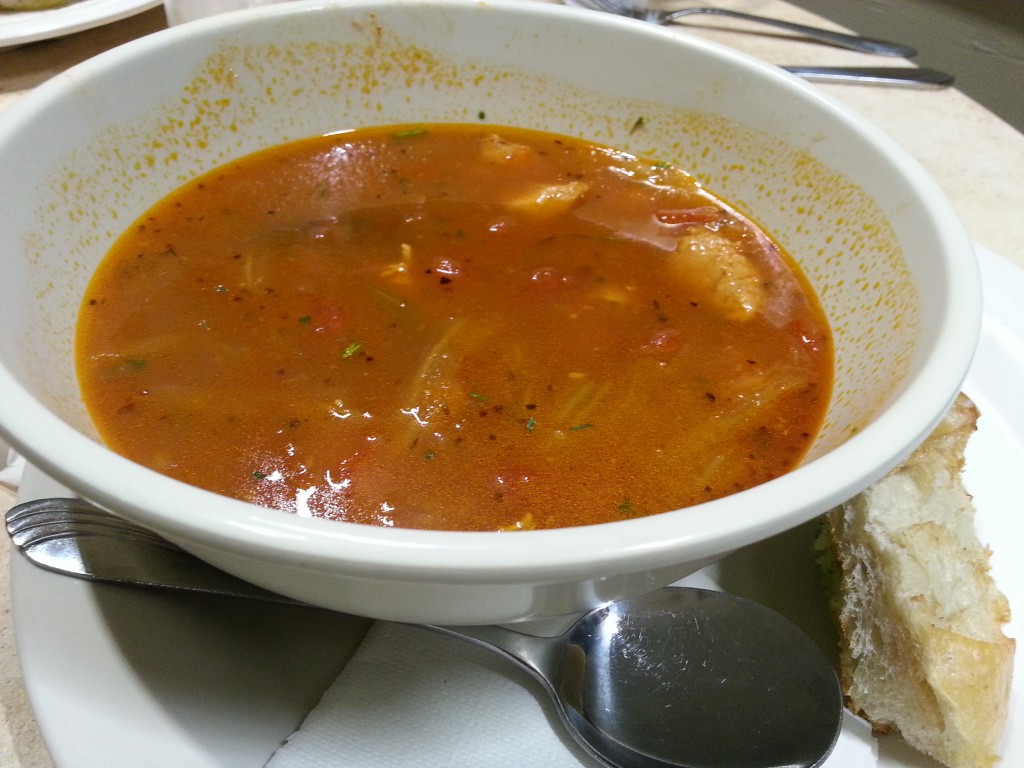 And of course, we had to experience something from the bar. Here's a shot of their popular Pier 38 Punch (Bacardi Rum, island juices, & Zaya Aged Rum) and Kilauea Lava Flow (Blended pineapple, coconut, and fresh strawberries, and Bacardi 151).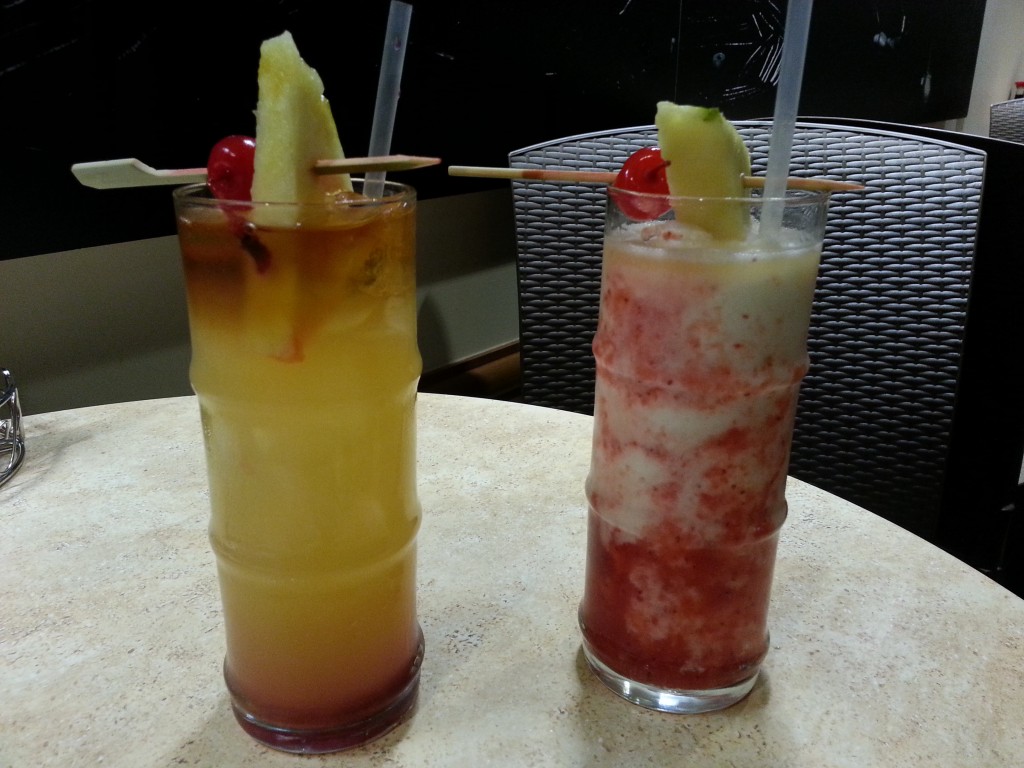 (Previously published in Lawai`a Magazine)
Nico's Pier 38
1129 N Nimitz Hwy
Honolulu, HI 96817
(808) 540-1377
Mon-Sat: 6:30am-10am (Breakfast)
Mon-Sun: 10am-4pm (Lunch)
Mon-Sun: 4pm-6pm (Happy Hour)
Mon-Sun: 5pm-9pm (Dinner)
Mon-Sat: 6:30am-6pm, Sun: 10am-4pm (Fish Market Hours)