Save the date for September 11th, 2010, a day when rice takes center stage. Diamond G Rice presents the 1st Annual Hawaii Rice Festival which will celebrate with the rest of the country the joy that is rice. This unique, one day event will be held at the Waterfront at Aloha Tower from 12PM to 8PM and will be packed with family fun, entertainment, food booths, educational activities, rice products, and much more!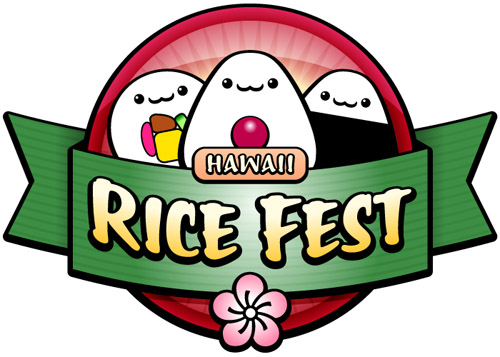 Diamond G Rice Presents the 1st Annual Hawaii Rice Festival
The Rice Festival will be an opportunity for people from different cultures to come together and celebrate one of the unique elements that unite them. From celebrity chef cooking demonstrations, to entertainment to contests like the "Riceipe" contest and the SPAM Musubi eating contest, this festival will celebrate the world's melting pot, Hawaii and its diversity. The otherwise ordinary grain that is consumed in Hawaii on a daily basis will be transformed and infused with new and fantastic flavors that will tantalize everyone's taste buds. This one-day event will explore the many different uses for rice, as well as the cultures who use it, and will provide attendees with a deeper appreciation for rice and its many functions.

Of course, what would a day of fun be without giving back to those who are less fortunate? Part of the proceeds from the Diamond G Rice presents the 1st Annual Rice Fest will go to Lanakila Pacific, who will also be collecting donations of brown rice at the event.
This 8-hour, one-day event will expect to draw in thousands of people, filled with both appetites and a curiosity of all the different vendors available related to rice and great tasting food in general.


Visit the Oceanic Time Warner Cable booth at the Rice Fest!

Watch the Rice Fest Commercial
Road Runner customers, check your August newsletter (or click here) for a link to download a coupon for FREE admission to the event. Don't forget to also visit the Oceanic Time Warner Cable booth for free giveaways and show only specials! Come on down and join in on what will indeed be a very RICE day!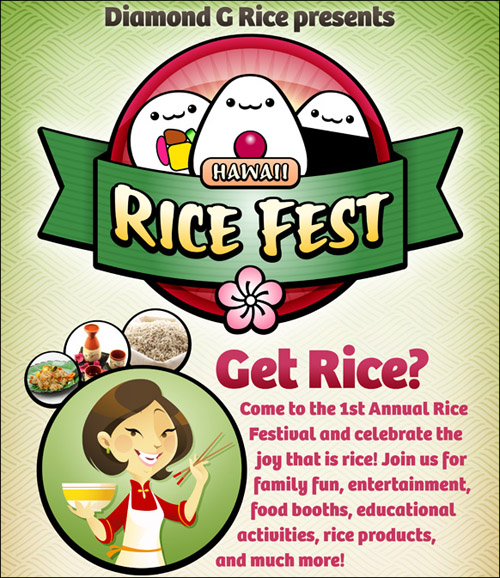 Download the Rice Fest Poster!